It's Saturday--thank goodness! It's that time again for my monthly post over at Everyday Cricut--this month I did a Fancy Fold Mother's Day card. Here is a preview--head on over to
Everyday Cricut
to see lots more pictures!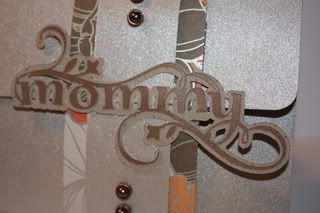 I made another with a video on how to put it together. I just got a MacBook Pro and still learning the video editing software so please forgive any poor transitions!
Here's the video:
Measurements:
Base Card is 4 1/2" by 12" cut one
Belly band base is 1 3/4" x 9" cut one
Belly band layer is 1 1/4" x 9" cut one
Inside folders are 3" x 8" cut three
Photo/Journal blocks are 2 3/4 x 3 3/4 cut 3-6 depending on your desired look
here is the link to the cut file--
Some additional detailed photos: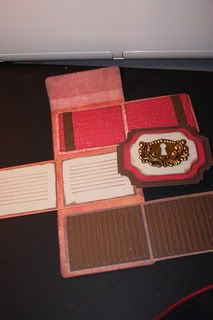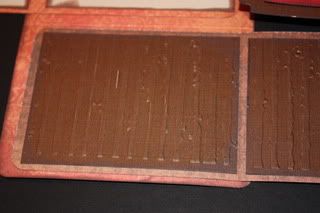 I do have some blog candy--a tote bag and some iron-ons from the SEI Claire collection.
It's easy to enter--just leave a comment here--I will draw the winner on Wednesday April 28th and announce on Thursday. Deadline is 10PM CST.
Thanks for stopping in and don't forget head over to
Everyday Cricut
and leave a comment there for a second chance to win--
Take care
Bryan