Hello everyone—hope this finds you well and ready for the weekend! I know I am. I will be landing this morning at DFW about 9:30 after a very long flight from India to Chicago where I changed planes for my final leg home! Oh to sleep in my own bed!
I have an original tri gate fold card that I designed. The two ends open like a traditional gate fold and the center opens up. The large dragon holds the gates in place and I had to use my favorite metallic paper and the Asian Cuttlebug folders on this one as well.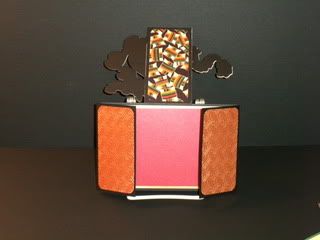 Hope you have a great weekend!
Bryan