Hope your week is off to a great start. I am in for another busy week--since the promotion it has been non-stop crazy! LOL.
Well today I found out that an employee of mine had an unexpected death in his family. I find Sympathy cards some of the hardest and a masculine one can be double tough.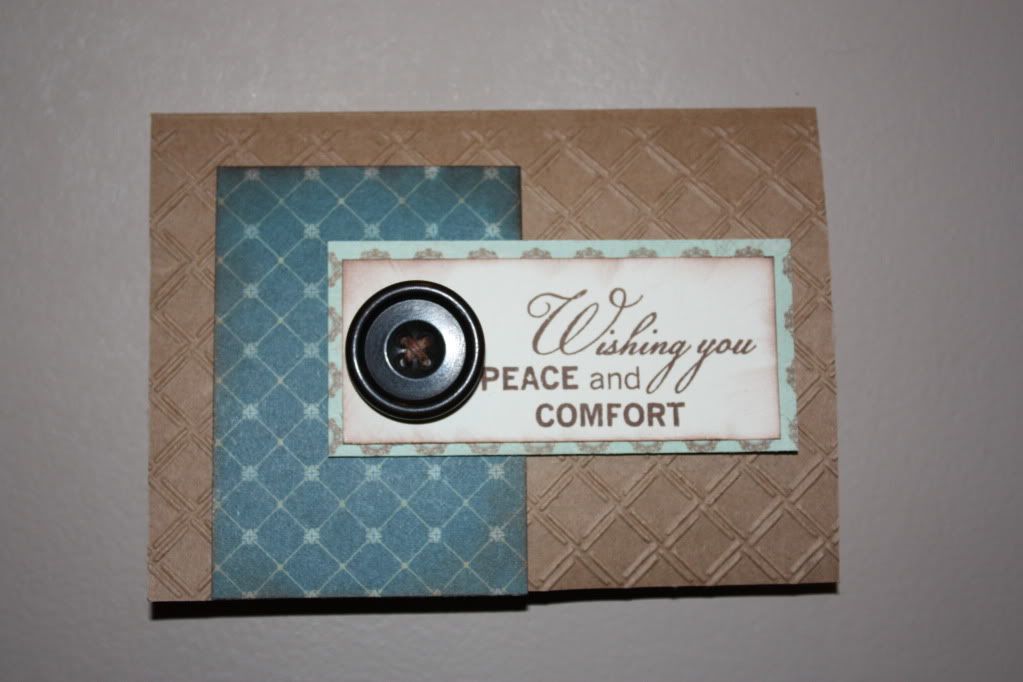 I used the new Avonlea paper and Words of Comfort stamp set (C1524) from Close to My Heart.
I used a vintage large buttons and used dark brown twine to make it look like I attached it to the card.
I inked the edges with chocolate ink. I also added some texture with my cuttlebug and a 5x7 folder to the card base itself--I don't usually do this to the base but thought it was a nice touch and tied to the pattern paper well.
Make it a great one-