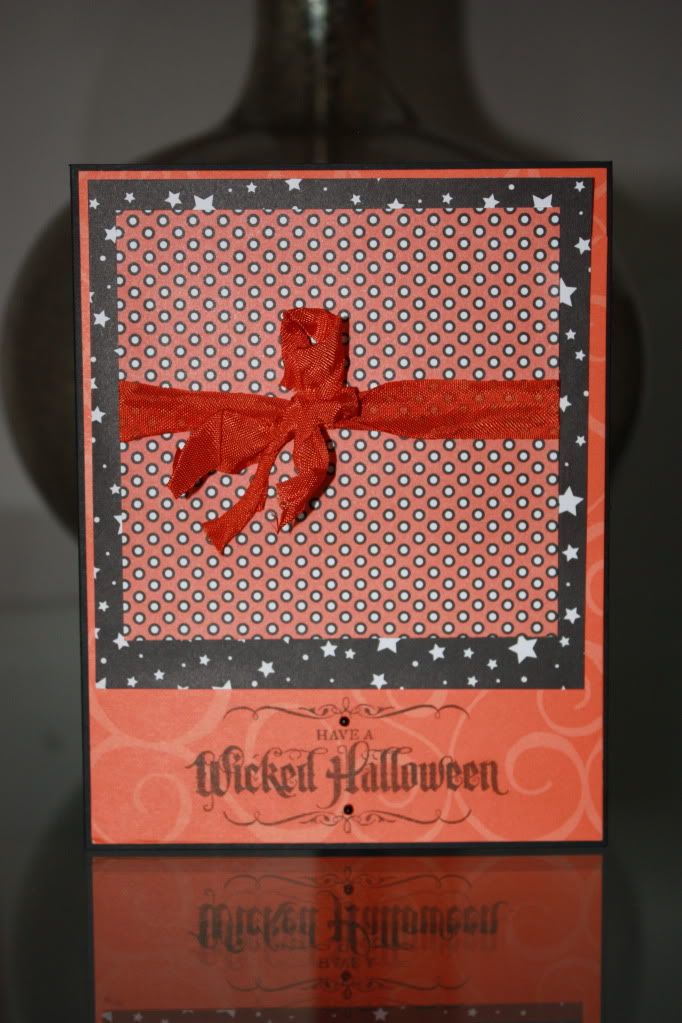 After a very eventful flight back to the USA, I am safe and sound in my own place in my own bed and in my own office yet again--for at least the next couple of weeks.
This card was made with PTI paper, PBD silk ribbon, and CTMH stamp (This was August's Stamp of the Month)!
This could be a fun party invite!!!!
Make it a great one