Happy Friday!!!! Here is a card I made for my intern who recently went back to school--Neil was the best intern I have ever had!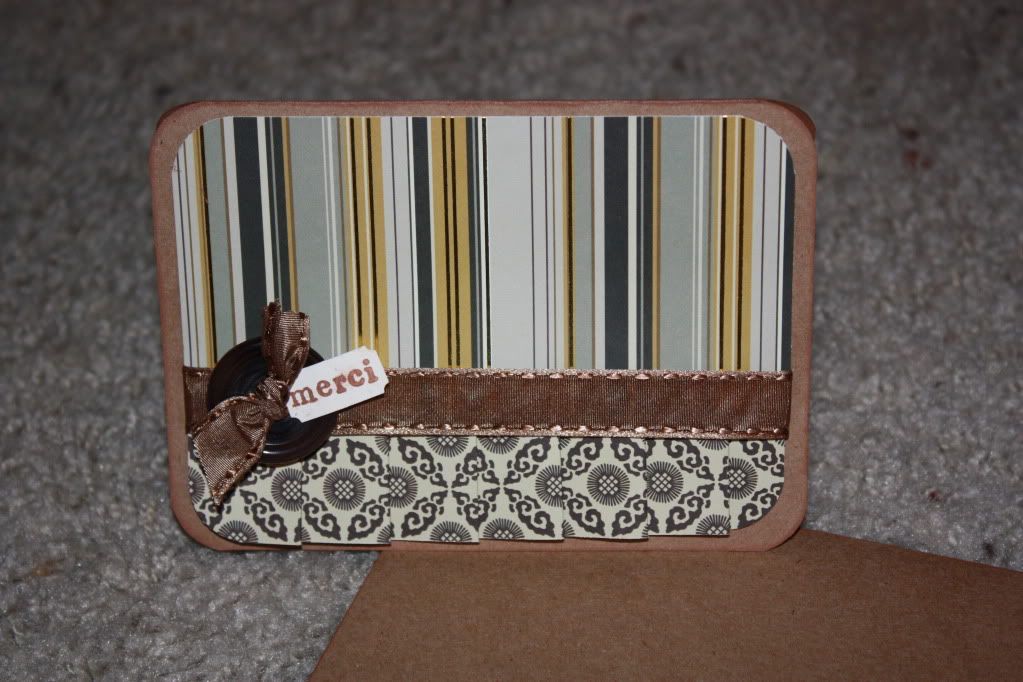 I used the last bit of my favorite ribbon and threaded it through a vintage suit button
the sentiment stamp is from Paper Trey Ink and papers are SEI (Oh how I love thee) Windsor collection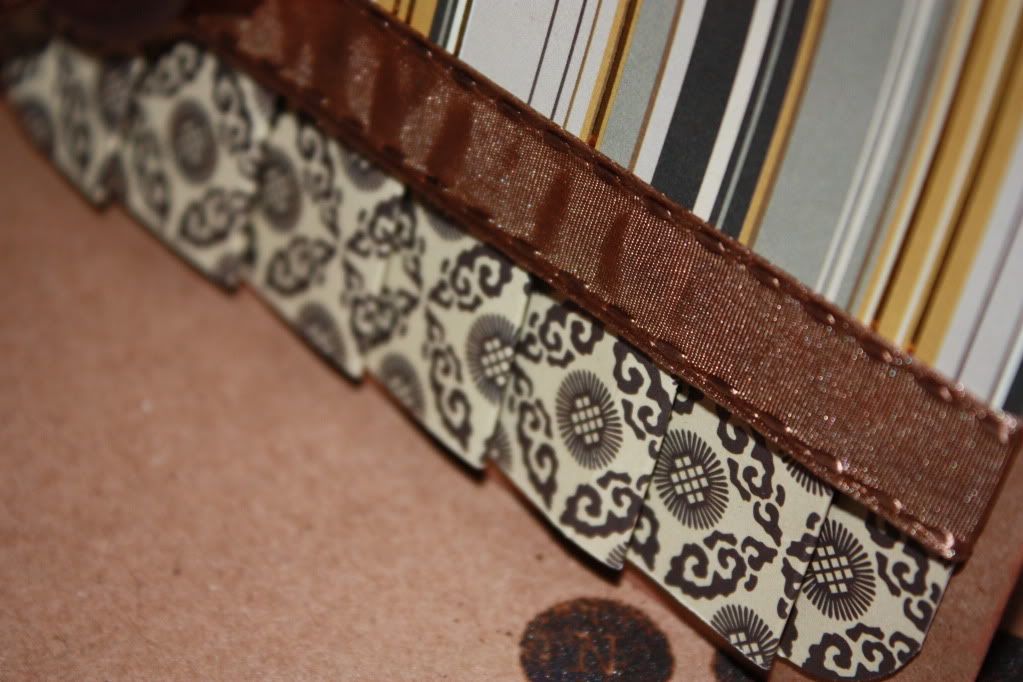 The bottom pattern paper is pleated to give some texture to the A2 sized card!
I also heat embossed his name on the envelope. I like to give my interns a small gift of thanks when they leave--and I have a passion for a good pen, so Neil got a lovely cross pen that I found on one of my trips overseas and when I went back I bought a few of them as I have not found this style in the US. You would be surprised as to what impression a pen can make!
Tonight the birthday book will be handed over--and Saturday I will be diving head first into crafting--I have a number of trips planned and want to make sure I have plenty to share when I can not actually craft.
Have a great weekend!