So it's Friday Funday yet again!!!! Boy this week had been CRAZY!! Salt Lake City was beautiful--the mountains were breath taking--so toady I am headed to DFW for a business trip to Ohio---This trip should be fun-why you may ask--Because I am going to the NFL Hall of Fame. This weekend is when the new class of Hall of Famers get those yellow jackets. Most people would be excited about the game on Sunday and getting to see the players. I on the other hand am more excited about seeing the players in the jackets I had made for this event. To be part of these amazing players experience this weekend is really exciting. I will take plenty of pictures and will share next week.
So I promised another project but I ran in to some time issues this week. I did however use my scraps from the layout and cards this week to make the header that completes the gift set of cards--I still have more than half the paper for the Workshop On the Go kit! So trust that you will be seeing these papers again. LOL!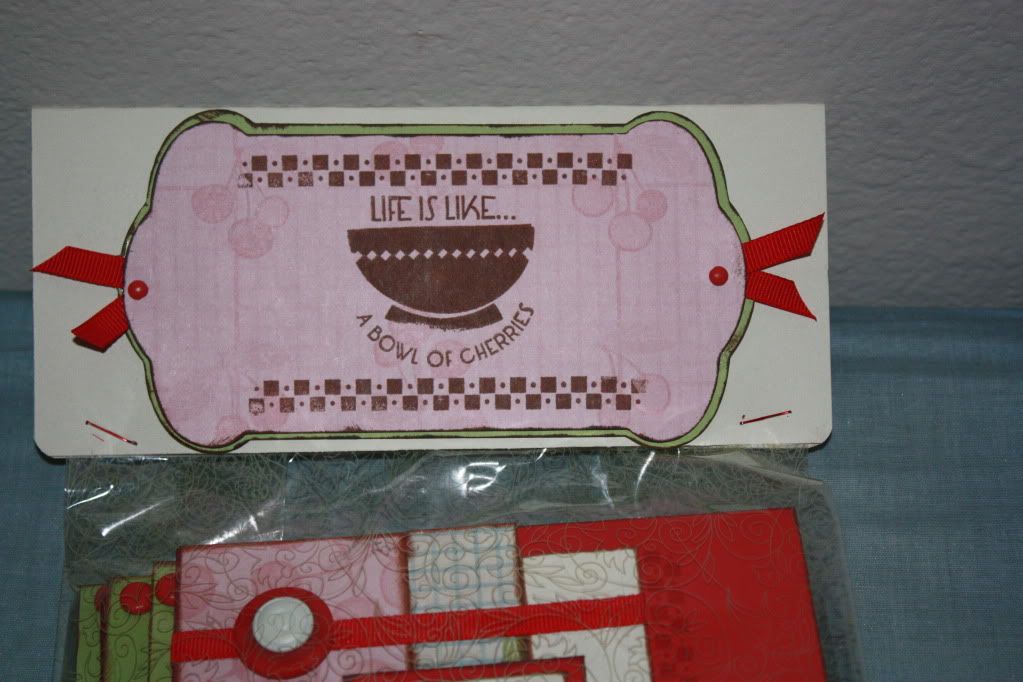 I am also very excited that there will be a box of brand new FALL IDEA BOOKS waiting for me to send out to the club members. I will have a few extras so if you need one let me know and we can work it out! I would love for you to join us in the Workshop On the Go club--I have gotten a peak at the kits in the new book and they are AWESOME!!! There are some great extras and tons of fun in store!
If you would like to join in let me know! I will send out an email on Monday to those interested with all the exciting details.
Next week I have a card a day--all made from just 2 sheets of pattern cord stock and three sheets of solid---I have given a few local friends a preview and I hope you like them as much as they did!!
Have a wonderful weekend--see ya Monday!