It's Friday and I am knee deep with my move--Movers at going to arrive any moment to load up all my stuff (and trust me it is a lot of stuff)
So If you have never Visited
Tresa Black's Blog
--you should!! She is one of the most talented paper artists that I have ever come across and most recently she has been showing a book she made for the CTMH convention. Simply AMAZING--you must check it out.
Well She did this super cute treat slider one Halloween and when I got this new set of Chocolate Inspired stamps from
Pink By Design
thought it was a match made in sweet treat heaven.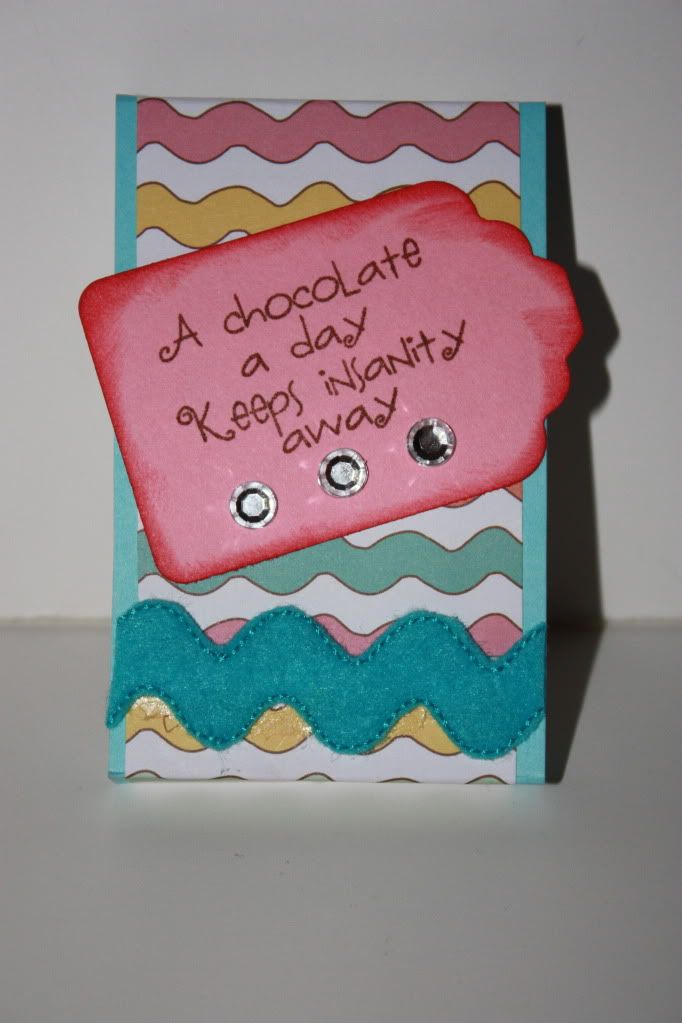 I changed it up just a little, but here is the outside! This was a very simple and pretty quick project and I think I might be using this for a little favor I have to make in the near future.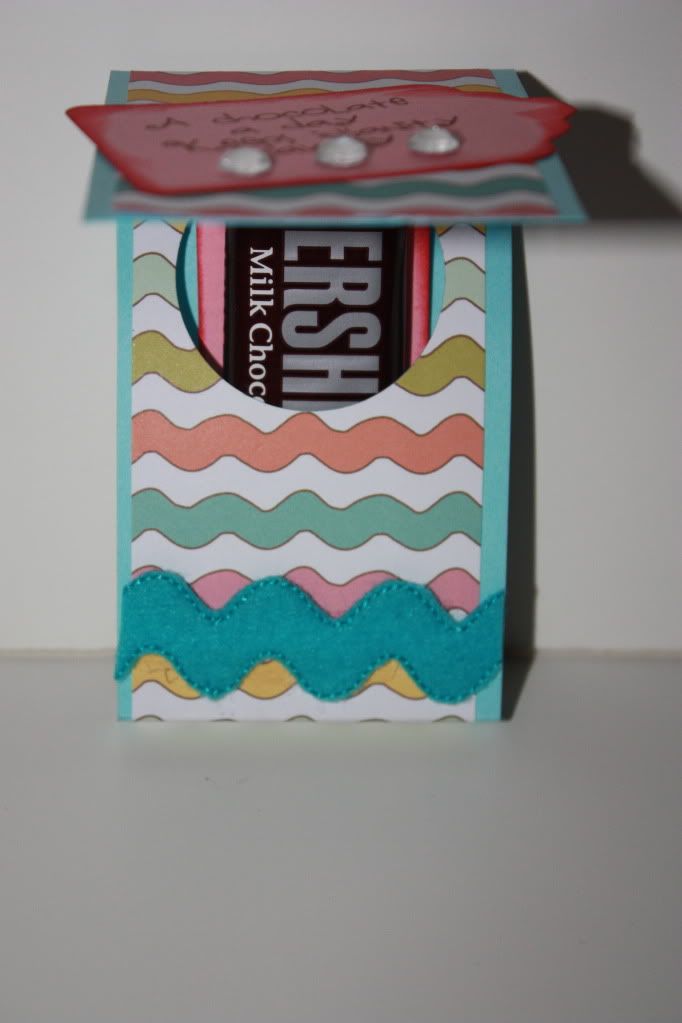 Half opened---
All the way!
I got the candy bars at target for $1 (pack of 10) paper was scraps and so was the ric rac. Tag was punched and the circle was also punched. Bling was from left overs and I inked the edges of the tag. Sentiment is from the
Pink By Design Say It Sweet Stamp Set
which is a retail exclusive and can be purchased at
Oh My Crafts!
Don't fret---I am going to point you to
Tresa's Fabulously Artsy YouTube Channel
for her easy to follow video--just be ready to spend some time on both her blog and all the videos--not only are they great but she is very funny as well.
Make it a great one--now off to finish moving!