TGIF! Thank God It's Friday-what a week. If you all only knew what all has been going on--good lord did it get me to the end of my rope!
Well today I have a gift wrap with cricut art philosophy cartridge. I made this for my sister Heather--thus the H.
I got the can at Joann's and the paper is MAMBI Christmas pad.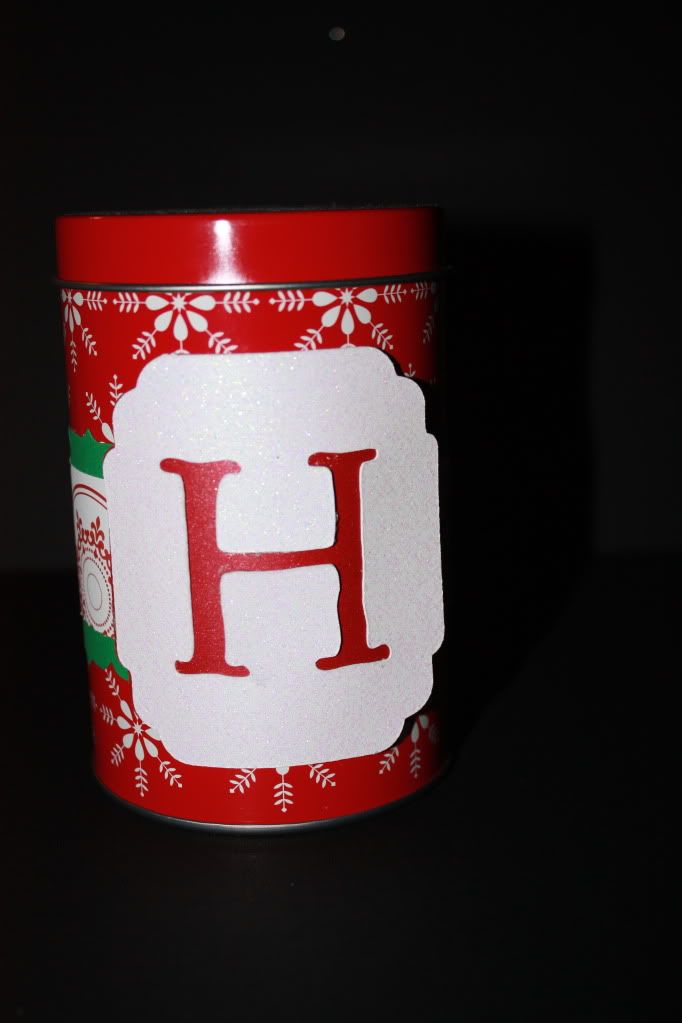 The monogram is cut at 3.5" and is cut in two layers a black out and a top layer.
The band was made with my Fiskers punch and a strip of patten paper. Super simple and so much more fun than a wrapped package.
Hope you have a great weekend and check back on Sunday for a very fun and very cool 80's Birthday Blog Hop-
Make it a great one