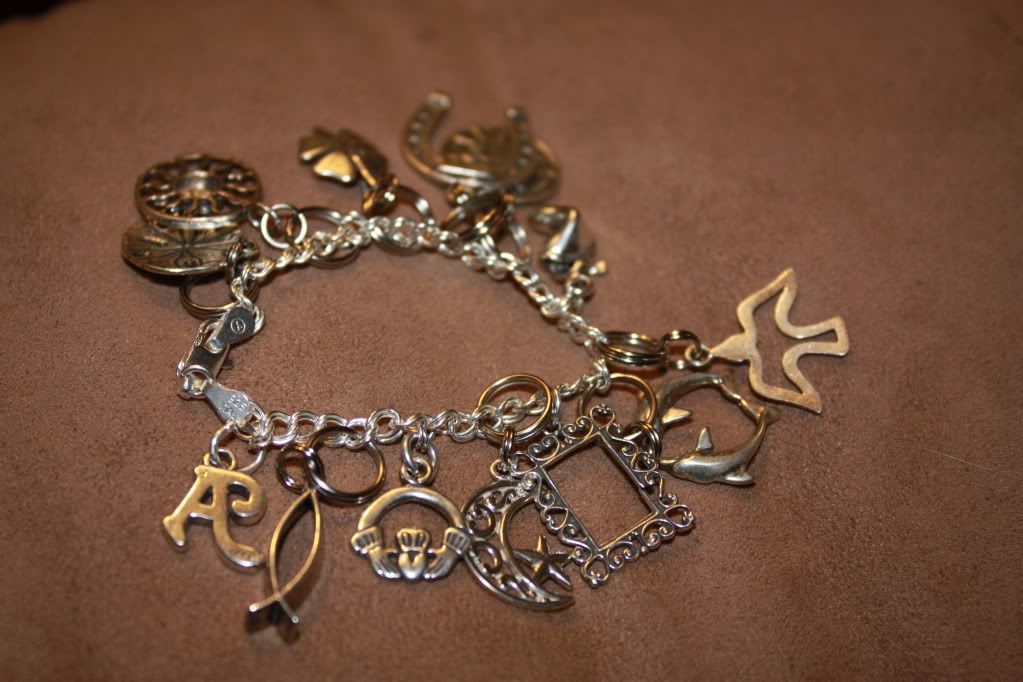 I am still in NYC and hunkered down due to the impending storm but wanted to share a very special gift that I was able to give to my oldest niece who just turned 13! I can not believe what a young lady she has become. She is so smart, witty, and growing up to fast.
For the past 13 years I have purchased a charm from some where on my travels. The first charm was an A for Ashlyn. I found a fortune cookie in China, a picture frame from France, and 4 leaf clover from Irland, a sun from India, a luck horseshoe from Texas!!!
All of them have a special memory for me and reminded me of her or a lesson I wanted to share. I am making a book of the pictures of each charm and the story to go with it. I was a bit afraid if she would like it--you know how teenagers can be--but it was a big it and a long time coming.
Thanks for letting me share this special gift with all of you.
make it a great on-