It's Saturday--the best day of the week! So today I want to show two page kits from
LaserCut Designs
. I saw these at the Great American Scrapbook Convention and had to have them!
This first one was my favorite friend of the show.
The layout reminds me of the Incredibles! I have to say my nephew will love to see his pictures on these pages. In the kit came all the paper, stickers and ribbon. Of course I had to ink the edges--this time I used two colors: red and blue. The effect is pretty cool!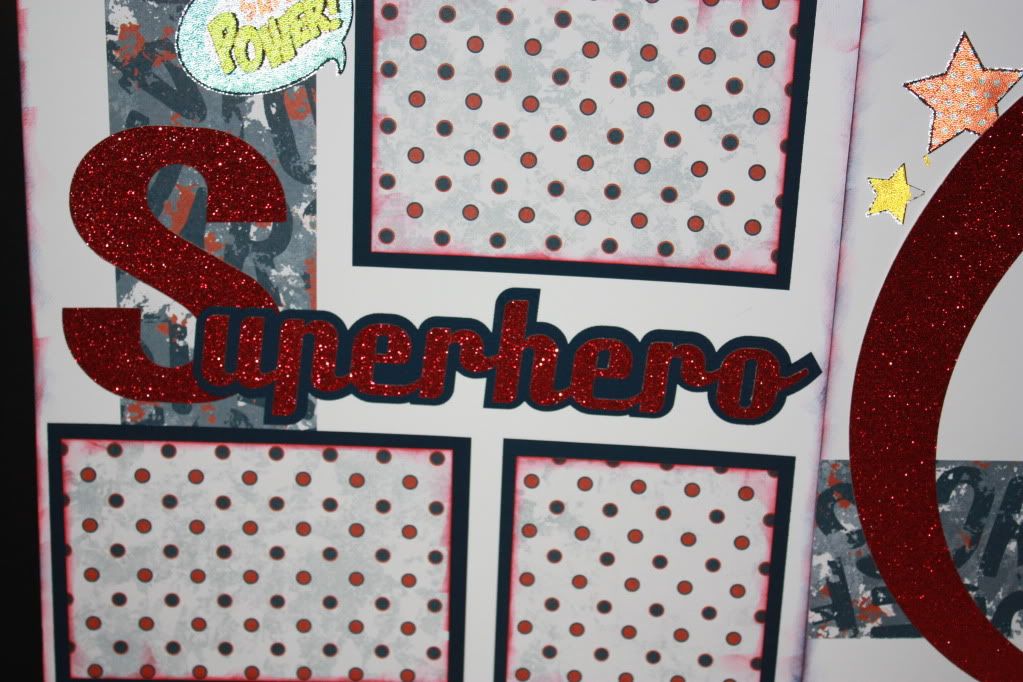 This second kit was a lot of fun--I had to have it so I would remember that when you use a full die cut sheet, like the starts here, you can cut it apart and use it in a number of projects--since these tend to be a bit expensive I like making my dollar go far!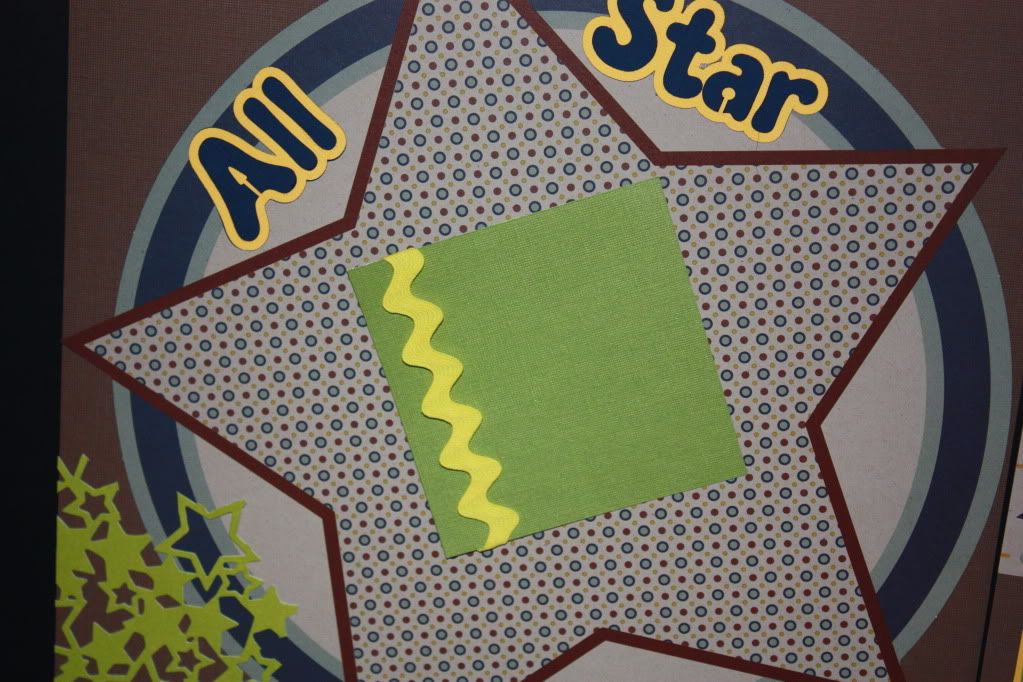 These kits were both under $10 and I think they were worth the money--they were quick, easy, and look great when finished. The only thing I had to do was cut a few pieces down from larger sheets included in the kits--super easy!
Now on the my travel tips!
Tip 1: Do not pack more than you can carry
Tip 2: Do not buy more than you can pack
One of these smaller rolling cases works well and limits the amount of stuff you can take. I know we all like to have our whole scrap stash with us but your only going to be gone a short time--pack what you will need and than add 6 things to the case--that is all you need. If you use everything you take--you my friend will be a master scrapper with an amazing ability to plan ahead!
Tip 3: Protect the paper at all costs! These plastic scrap storage containers are great and you can fit two stacked on top of each other in a normal sized suitcase! Trust me I know! I also like these because if you are working on a book or collection of cards--you can keep all your supplies, embellishments, scraps, etc together. You can also use the top as a work space--large flat and big enough to easy work on a 12X12 page!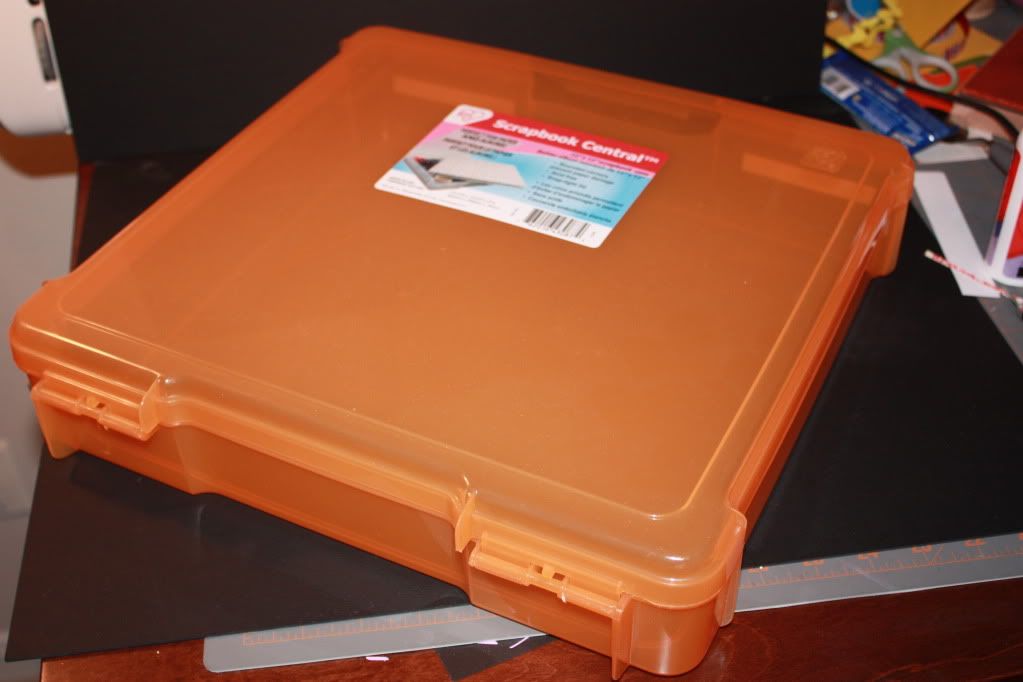 Tip 4 Separate but equal.
If you are taking multiple projects these great pocket folders are great. Not only are they great for keeping all your bits and bobs together, but they keep you finished work nice, clean, and protected for the entire trip!
Tip 5 Share your passion.
Where ever your travels take you make sure to look up, go to, and shop at the Local Scrapbook Stores. Michael's and Joann's are great but the LSS are amazing place (big or small) and have owners that have a passion for this hobby--let's support them. I also know from my more than fair share of travels that they love it when out of towners come in! I recommend using GOOGLE and just time in scrapbook stores near (insert destination here). You never know what treasure you may uncover!
Once you leave a comment here, head on over to
Everyday Cricut
and check out the fun Americana shaped cards I made for my Saturday over there--they are super easy and super quick!