Well it seems that Christmas is less than 24 hours away--the family fun starts tonight!!!!
I have one last Christmas project before I take next week off for some vacation and focused craft time! I made this with mini chocolate bars, some floral foam, and a whole lot of hot glue. I 'potted' it in a spray painted pot I got for a Buck. I must admit this took 5 bags of candy but the reaction was worth it!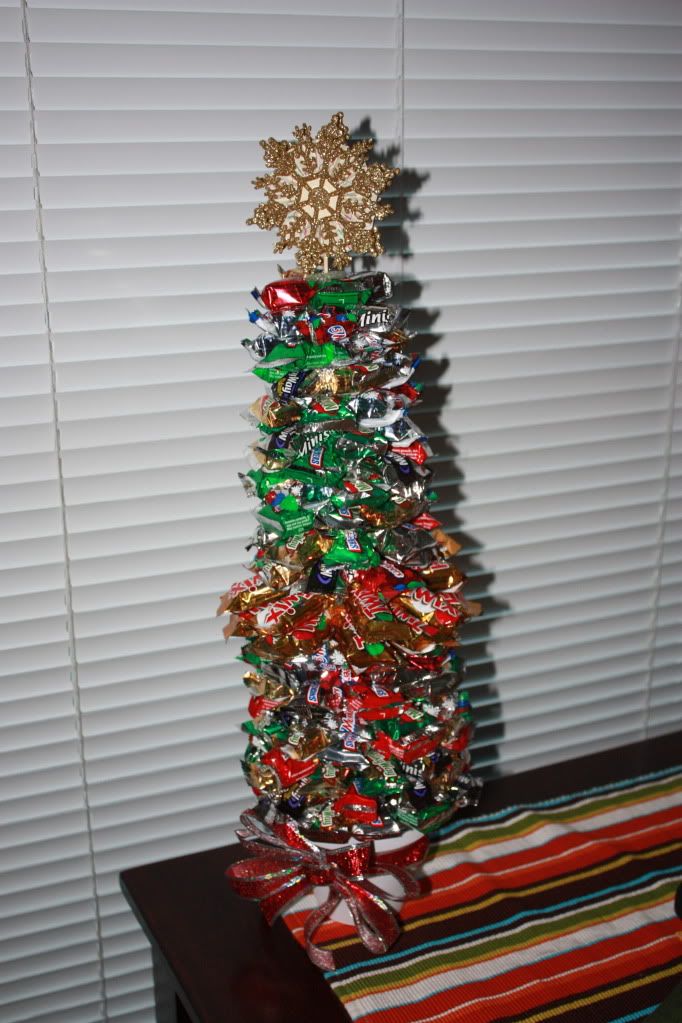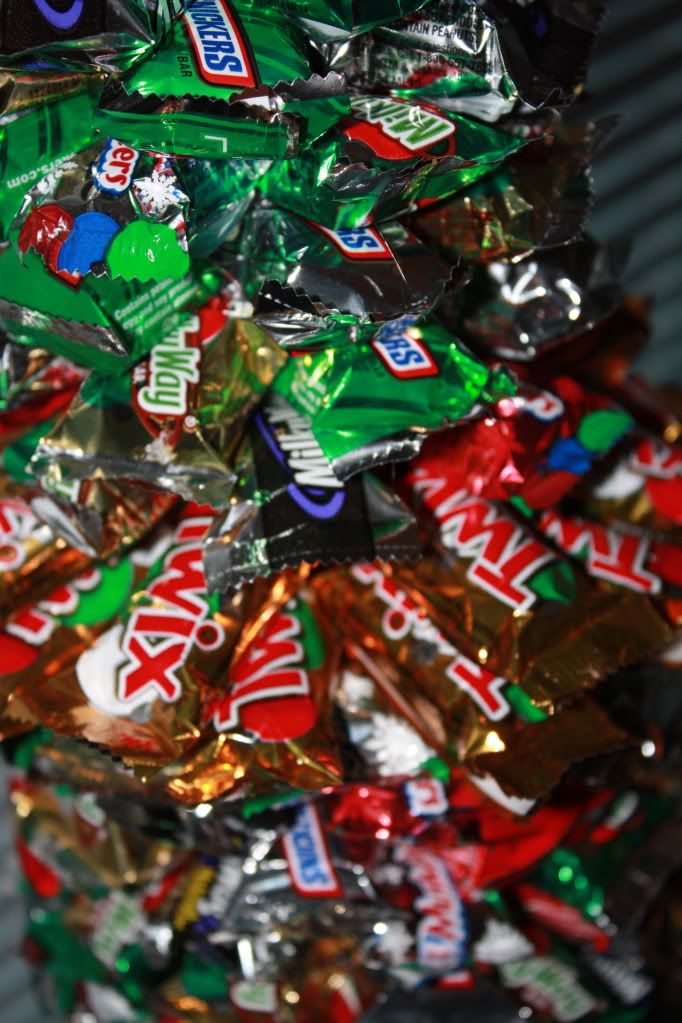 May you all be richly blessed during the holiday and your new year be bright!