Hello Everyone--It's been way to long!
I have had next to no time to craft lately--even when I plan it out it does not happen. I have really missed getting ink fingers, ATG sticky balls in my hair, and making cut on the wrong side of the paper. When you don't get to craft much even the mistakes are fun.
Well I was able to pull out my Artiste Cartridge, the chipboard and stamps that came with it, and happened to whip up on of may all time fav cards (or so I think right now)
I love using papers all from the same collection--it just makes it easy.
Here I cut the cupcake at 4". It's three layers-base, the paper cup and the icing topping.
I sent the paper cup through the crimper (a much under used tool that takes up a lot of space in a drawer) before I inked the edges. The icing was already a glitter paper (all from DCWV) so only had to ink the edges there, as I did with all the pcs.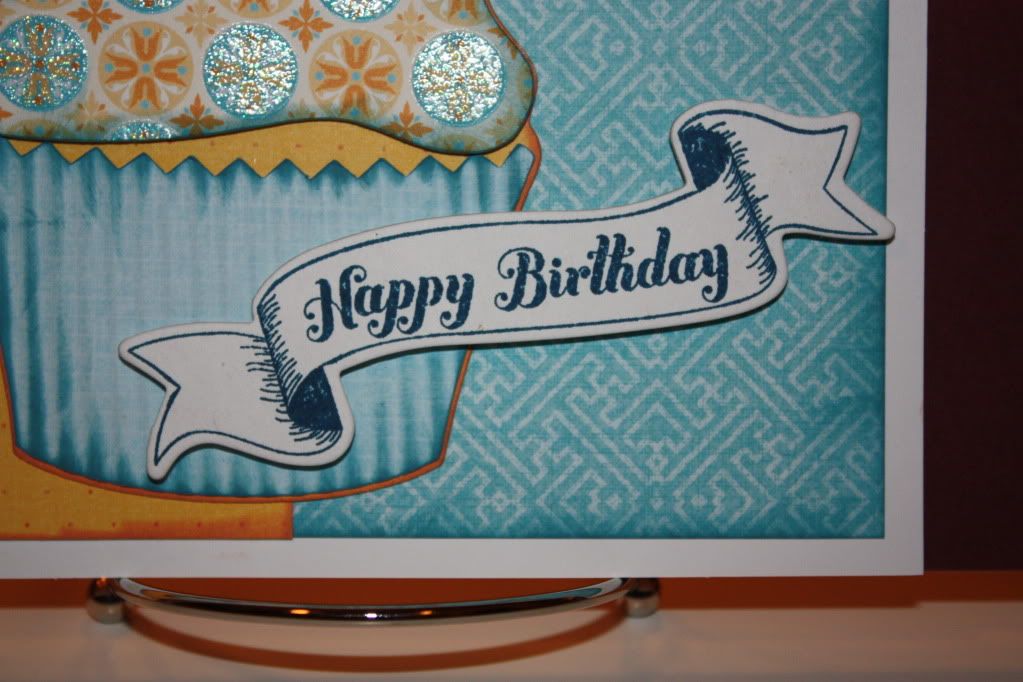 So for my sentiment--I used the banner chipboard that came with the cartridge. I used a dark blue ink with one of the matching stamps that also came with the cartridge. I love this chipboard so much I am going to have to order bunches!
I have a couple of things complete to share this week--but next week I am off to Europe so there will for sure be a few Where in the World posts coming--London, Paris, and Dusseldorf! I was recently promoted at work so my time is jammed full with projects and transitions--so I am so thankful you all stick with me even when it seems I have fallen off the earth!
Make it a great one-