Hello everyone and welcome to the Hello Kitty Blog Hop! We have lots of FABULOUS projects and prizes for you today, so make sure you make a stop on every blog! This hop is a 2 day hop, so you have plenty of time to get through all of the blogs. If you've arrived here from (person before you)'s blog you're on the right track! If you're stopping by my blog today and want to start at the beginning, please visit Emily's blog (link
http://www.createserendipity.net/
)
My project was super simple. I used the Cricut Art Philosopy Cartridge from CTMH and the Hello Kitty Greetings Cartridge. I cut the door hanger from the Art Philosopy Cartride in red. This was cut witht the fit to page function on the Cricut.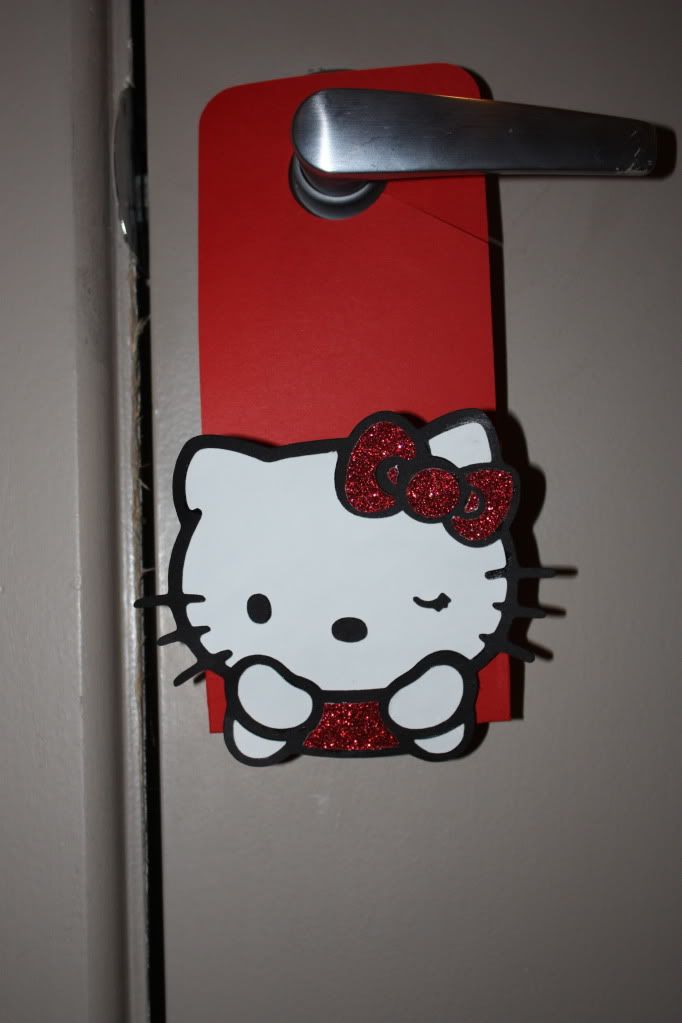 I cut the cute winking Kitty face at 4" so it would cover most of the box on the door hanger. The face was only three cuts so in total this project was only 4 cuts!!! I love a simple project. The black and white paper is from CTMH and the red glitter paper is from SU--I used a scrap for this one!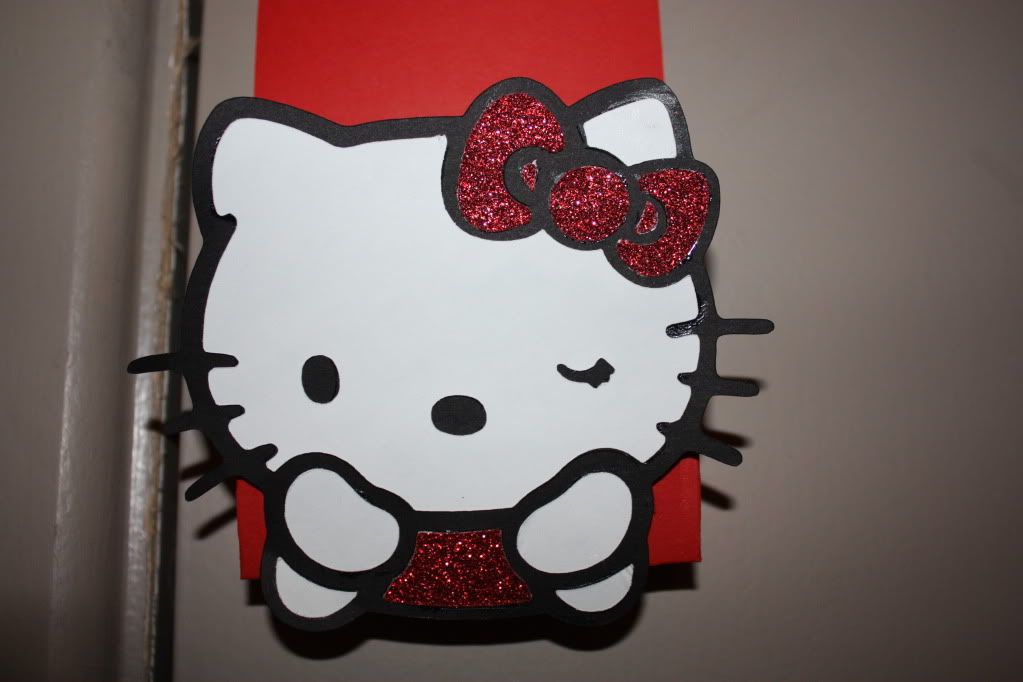 Don't forget that to have a chance to win the grand prize you must stop by each blog along the hop! Good Luck to you all.
Lineup:
Emily:
http://www.createserendipity.net/
Dena :
http://missdjones.blogspot.com/
Lisa :
http://handmadewithlove-lisa.blogspot.com/
Jessica-Creative :
http://thecreativestamperspot.blogspot.com/
Crafty Homemade :
http://craftyhomemade.blogspot.com/
Tammy :
http://thepurplemuse.blogspot.com/
Jearise :
http://lorbysworld.blogspot.com/
Ashley :
http://theglamoroussideofscrapping.blogspot.com/
Lisa:
http://prettypaperprettyribbons.blogspot.com/
Jenny:
http://www.crazyaboutcricut.blogspot.com/
Bryan (SCRAPGUY)
http://www.scrapguy.blogspot.com/
(YOU ARE HERE)
Lynne -
http://slasewcraftiness.blogspot.com/
Anita
http://www.anitaandbugs.blogspot.com/
Theresa ~
http://www.thescrapbookingqueen.com/
Candace -
http://scrappin2littleprincesses.blogspot.com/
Libby:
http://psastampcamp.blogspot.com/
Now hop along and see what Lynn has to share today!