Happy National Scrapbooking Day! As I do on the first post of every month--I have a calendar idea to share. May is a wonderful month in Texas--weather is usually not to hot or wet and it is the last month you can walk to your car wiht out breaking a sweat. I wanted to make a layout that was bright and still had a little rustic thrown in. Here is the results-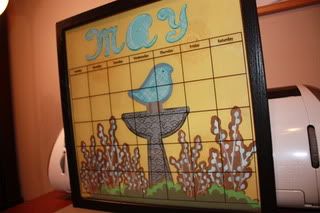 I started with the wild flowers using kraft paper for the shadow and solid card stock for the layers--inked the edges for a rustic feel and layered them up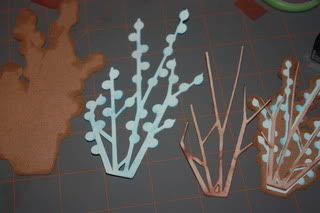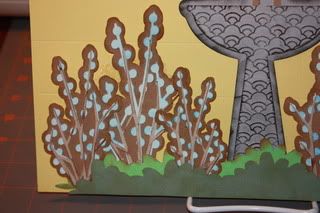 I added a birdbath from Cricut Songbird and did some creative layering and inking to give it more of a pop!
I had to add some cuttlebuging to the project!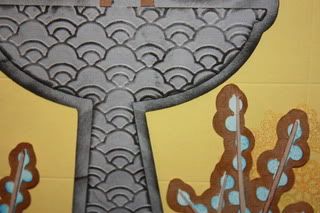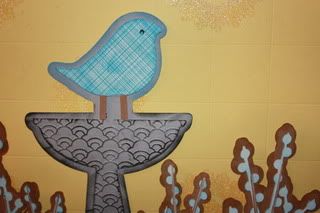 Lastly, I used a stamp from SEI and VersaMark ink to creat a background that I heat embossed with clear powder--I think it gives is a sunshine feel!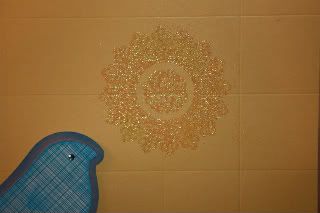 Don't forget to leave a comment as today is the last day to enter to win the jukebox! Before the day is out--be sure to stop in over at
Everyday Cricut
and check out the really cool project that Wendy made as well as the a really awesome give away that they Joy and Mel will post detials of later today!
I have a really fun week planned starting Sunday--everyday there will be a post and who knows....some very cool blog candy! Check back on Sunday to get the low down!
Have a great Saturday-
Bryan