Well my first day back in town was crazy busy!!!! I am so lucky to be able to work with the NFL Hall of Fame on a Special Project each year (think gold jackets) and today I was able to meet a number of the NFLs greats at the Pro Football Hall of Fame Merlin Olsen Luncheon hosted by Anthony Munoz and special honoree Mr. Cowboy himself, Bob Lilly!!!
Here are a couple of the players sharing some of the great memories from their days on the field.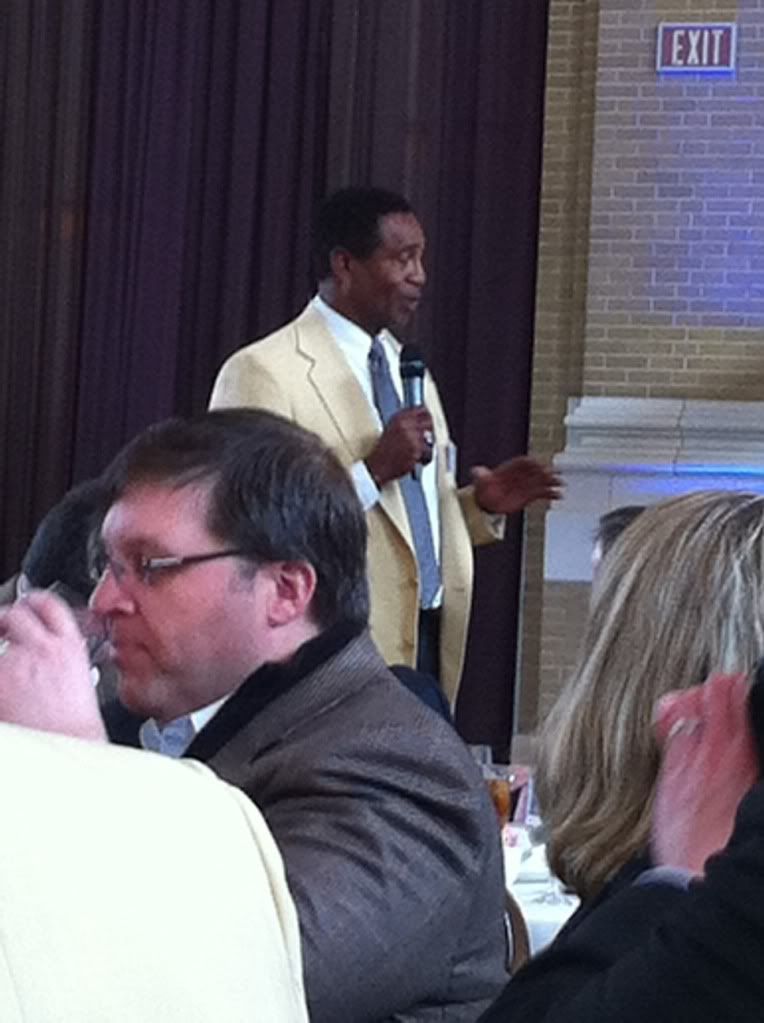 I can't share much but there is some exciting things happening this year! Boy am I going to be busy.
I have to say all of the players are so nice--I got to meet a few of my hometown heroes from the Kansas City Chiefs.
I have a ton to work through on Saturday but I have the big game on the mind! How my luck got me to go to the game, not real sure but it is bound to be a good time