OK, so sorry for not getting a post up on Monday--I am in Vegas for work at a trade show--Have I ever told you all how much I love a good trade show (said with a back handed tone).
So I wanted to share a few pics from the NFL Hall of Fame.
First--Mr Floyd Little
If you did not get a chance to hear his induction speech--I would highly recommend a listen.
He was introduced by his son Marc--
click here
to see this amazing tribute to a father who truly loved his family. I had an opportunity to speak to his daughters at one of the many functions--they were amazingly beautiful but what was so striking is that you could see this spirit of Mr. Little in each of his children.
Next-Randall Jackson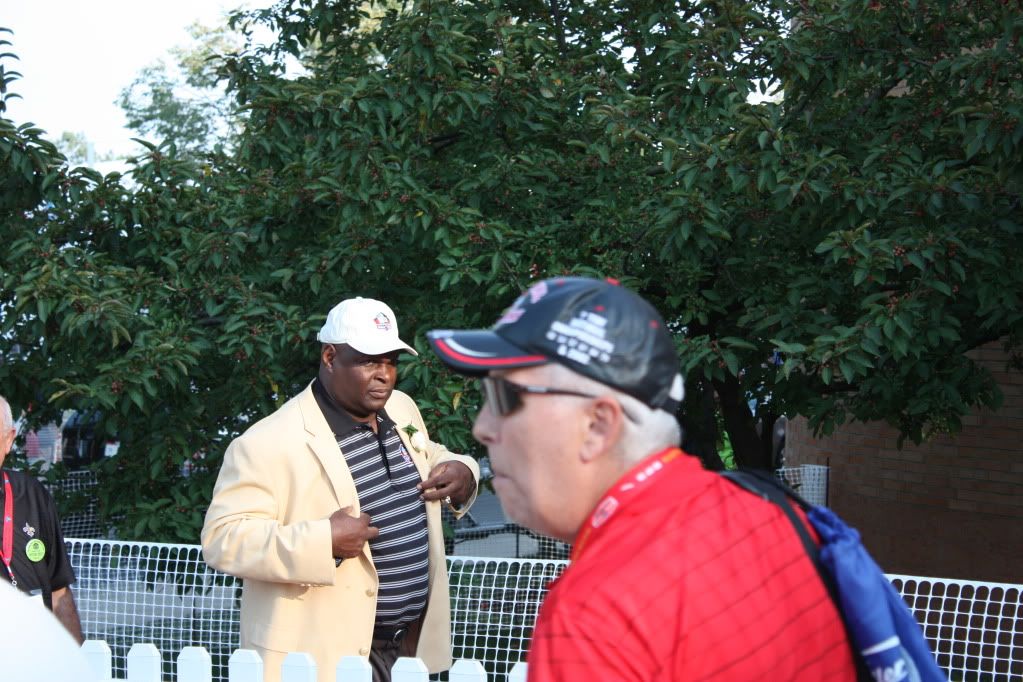 I love the fact he is wearing the gold jacket and he also wore two suits I had made for him over the same weekend! At the introduction dinner I had the honor of sitting at the table besides his father. He had the same look on his face, that of an amazing pride, as a father does when his boy hits his first ball, makes all A's in school, or makes the varsity team.
Now, Mr. Jerry Rice!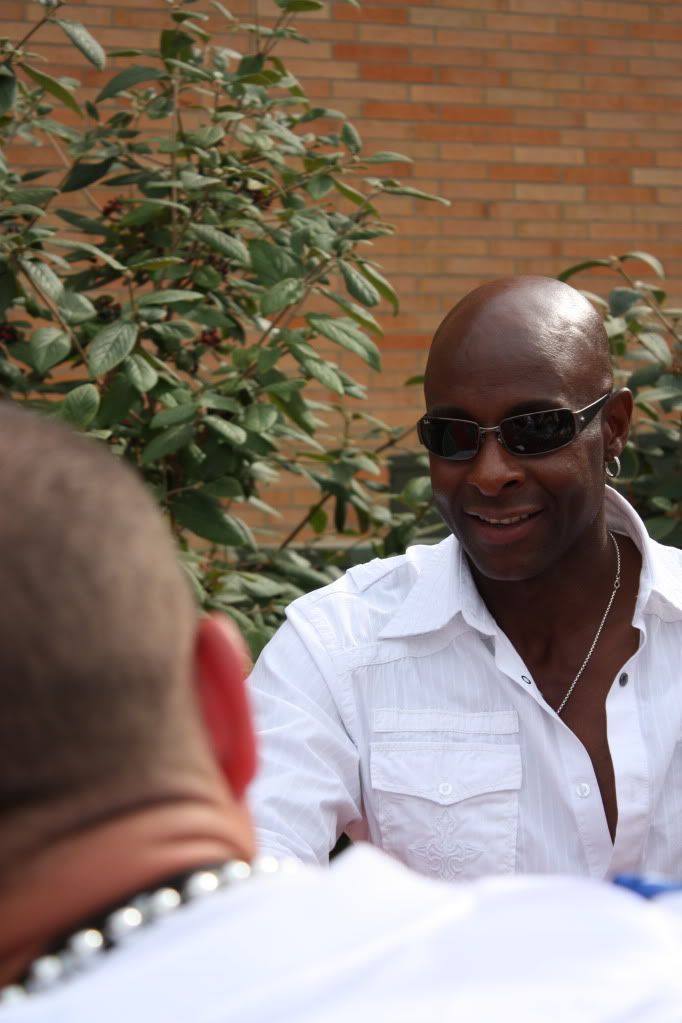 He was so nice and very personable. Not exactly what you expect from a football superstar. This man is in amazing shape! Simply not an ounce of fat on his body--if he wanted to go back to playing today, I have no doubt he would still be at the top of the game.
I have tons more photos--some of which I will share with you all. I have to say I can not wait for next year--and I am not a big football fan!
Make it a great one-