Hello---it seems like ages since we last got together on Scrapguy. You all have been so kind with you comments and emails. Thank you! My recovery is coming along well and I am back to work and back in the scrap room!
I am testing a new idea--Scrap Card Monday! This would feature cards made from scrap--waste not want not! So the card base is craft (not a scrap) but all the bits that were added were from other projects.
The pattern paper is from We-R-Memory Makers, the solids are Paper Trey Ink
Stamp is Close to My Heart, and embossing folders are from Provo Craft (top) and SU Sizzex (bottom)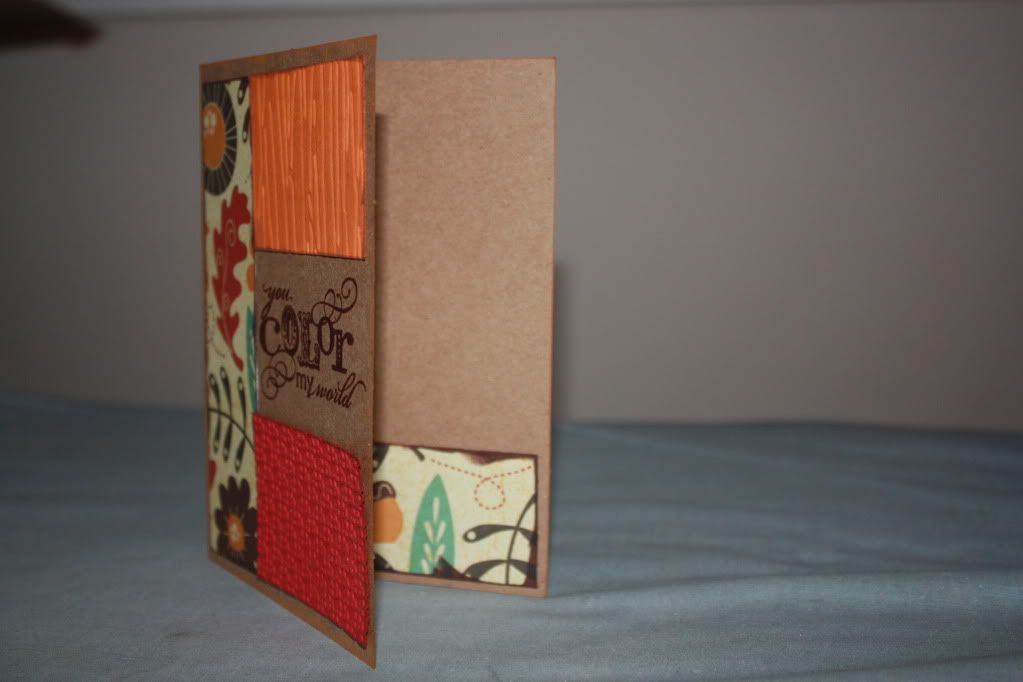 I added a bit on the inside--if I would have had any more scraps of these colors that were usable I would have done the envelope as well.
As the stamp says.....you all do color my world! I have a couple of project leading up to my weekend on Everyday Cricut. Since it is Thanksgiving week--I am using that as the theme--then on to the December holidays. I can't believe this year has just flown by!
Make it a great one-