Ok it is really here--Christmas is this week and I am so glad I finished my holiday crafting this past weekend. This is a super easy and super fast gift idea--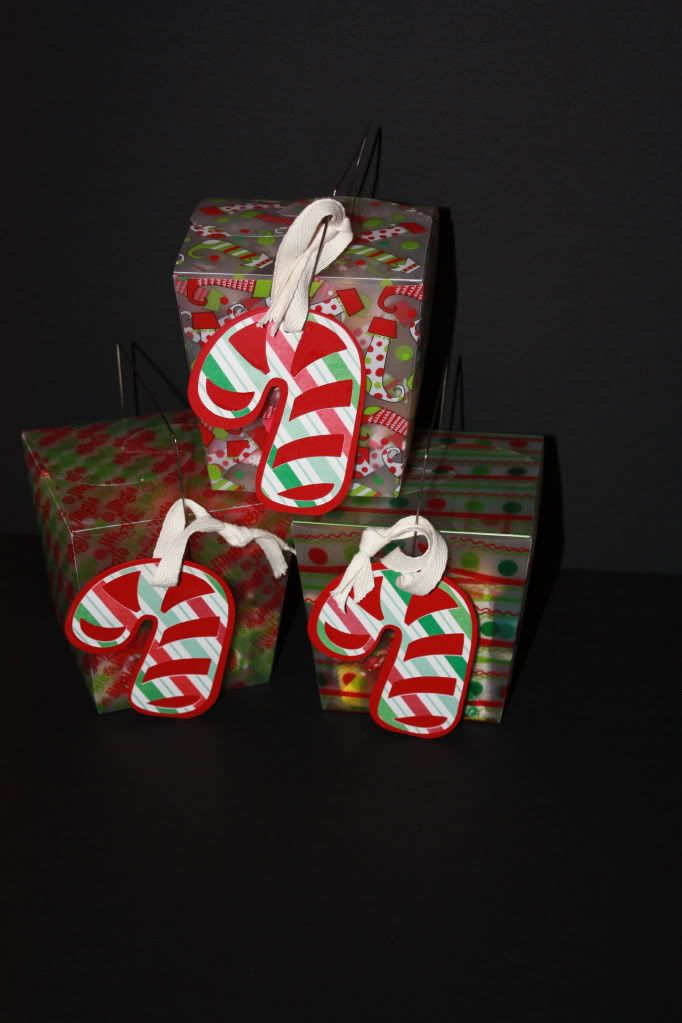 These are 'chinesse' food containers filled with sweets--they are printed with holiday motifs and they are at Michael's for a buck each--they are heavy plastic and could be used to wrap a number of small gift items.
I used the Cricut Gingerbread Holiday Mini to make the tags from some scraps of paper in my scrap box. To tie them to the gifts I used some twill ribbon from CTMH.
I have a quick and easy project each day this week--if you have last minute party favors or class room treats you need to make come back on Tuesday. I will also share a number of other holiday items everyday this week.
Just a reminder that next week I will be taking off from blogging--working on new projects and taking some much needed time off work! This vacation was long overdue!
Make it a great one