It's Friday and I am in Italy--can I tell you how much I LOVE PASTA AND WINE!!!! Headed to Spain over the weekend but man I could just live in Italy!!!! OK on to the card for today.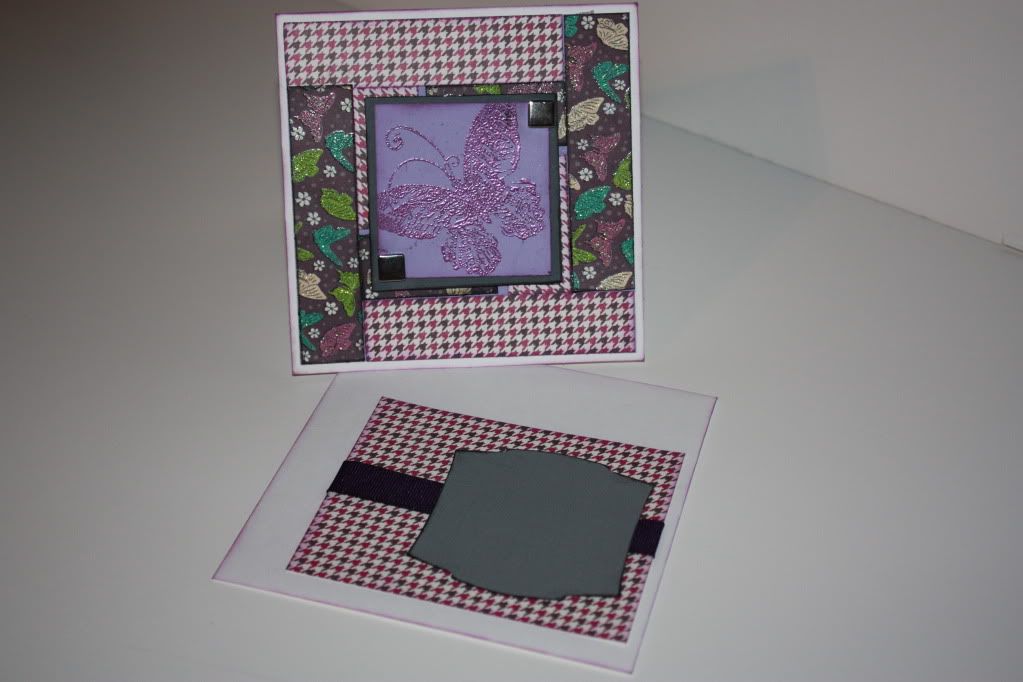 This card was made using a DCWV small stack that I have had for ever and here again my supplies were meant to be used together--this was the stamp of the month from CTMH in January. I love heat embossing (not very good at it) and here I did the butterfly with great words in it's wings.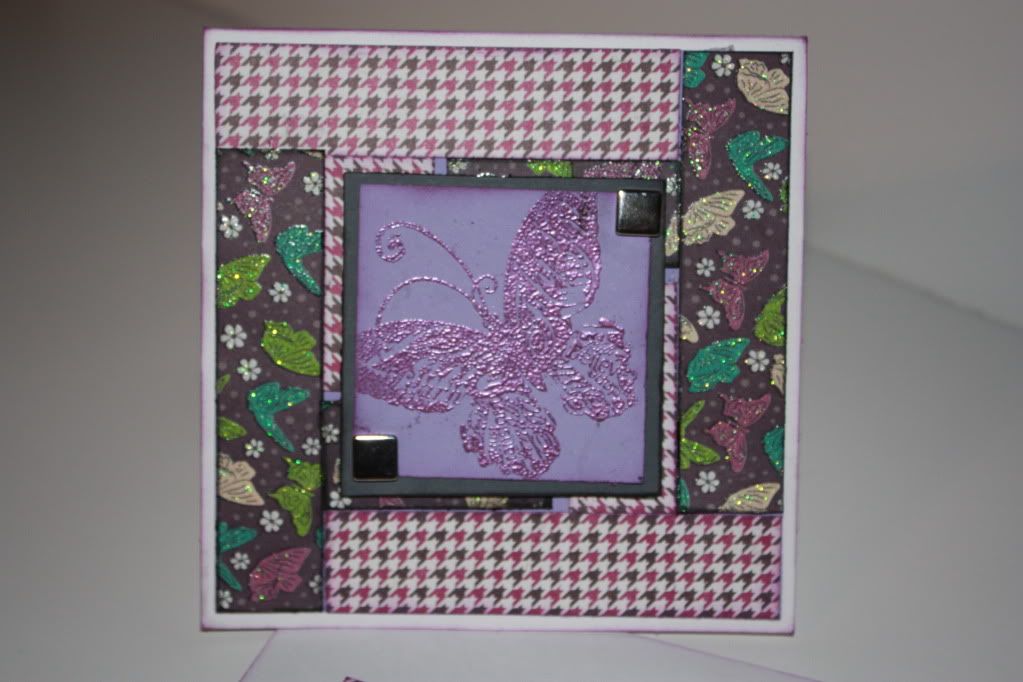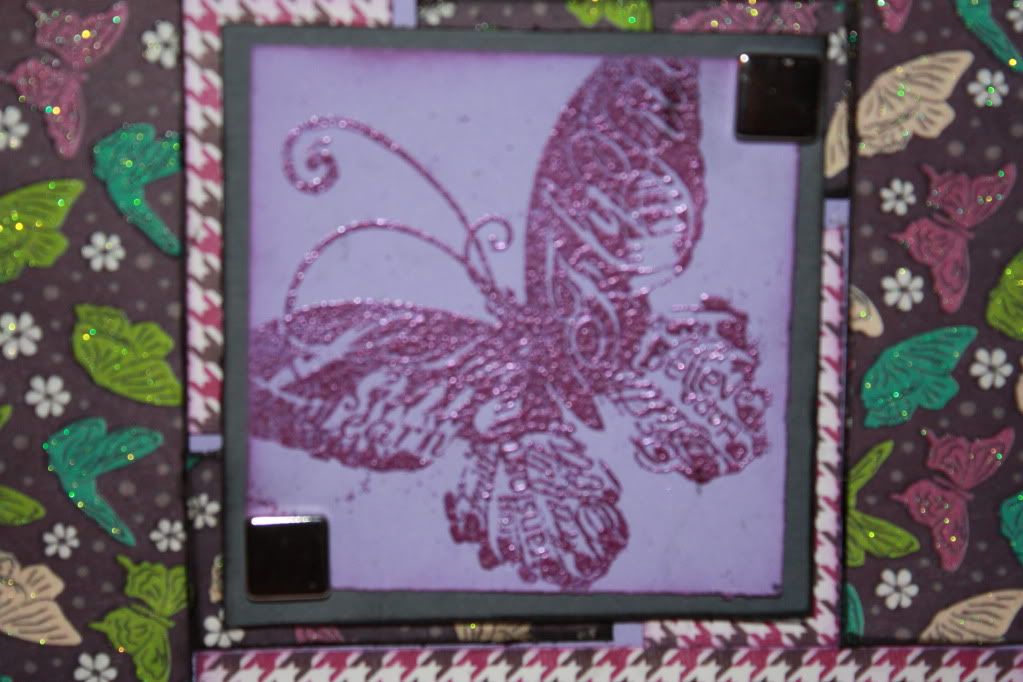 Well I was told by an uberawesome scrapper (happyhappyjoyjoy) that finishing the inside is easy--and you know--SHE IS RIGHT!!! Here I added a one word sentiment and some pearls. All the papers were scraps from the front.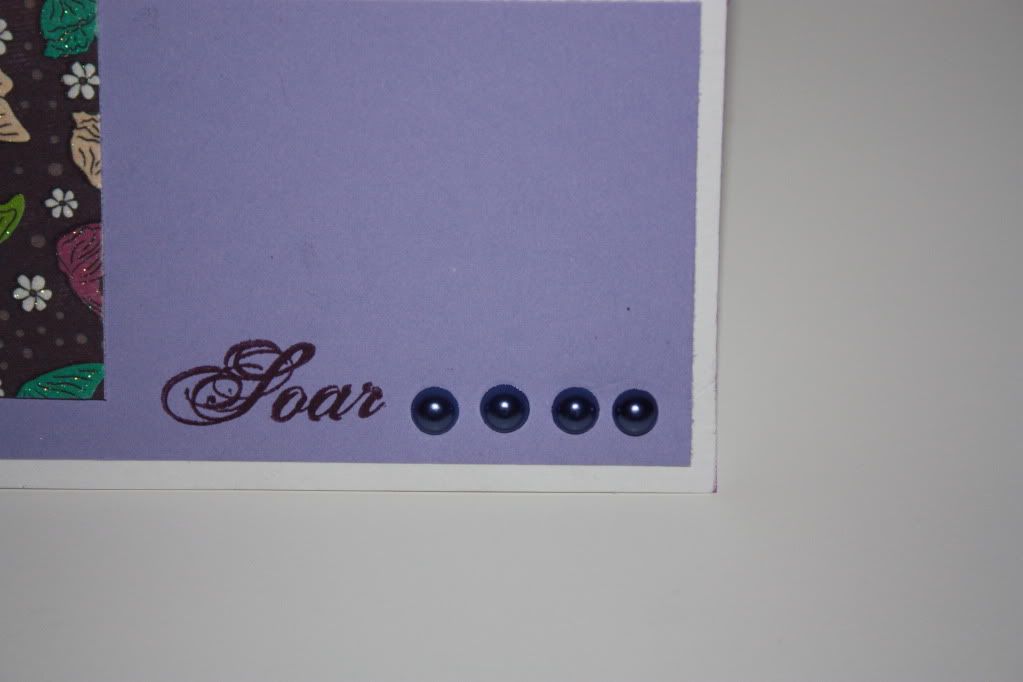 And my envelope------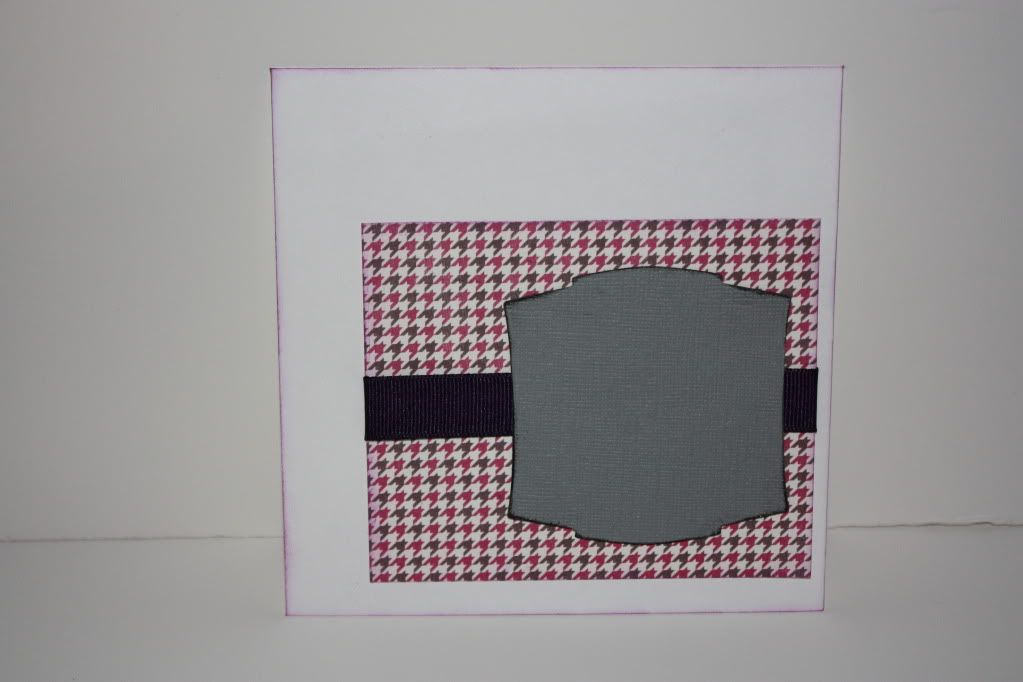 Everything is attached well so you could mail it if you needed to--I love adding a bit of ribbon to finish it off--and for the cost of one roll you can get tons of projects out.
This is my weekend at Everyday Cricut--so make sure to check in both here and there on Saturday.
Make it a great one-