It's Hump day!!!!!! What a week--work has tried my ever loving last nerve this week and it's only half over! I have to admit every time I look at today's card I do get a lift in my spirit.
I just love the Mother's Day Bouquet Cartridge. If there was ever a perfect card to make using it, it would have to be the flower pot. I used DCWV Citrus Paper collection and lots of chalk ink colors, a few tiny buttons and a lot of glue dots!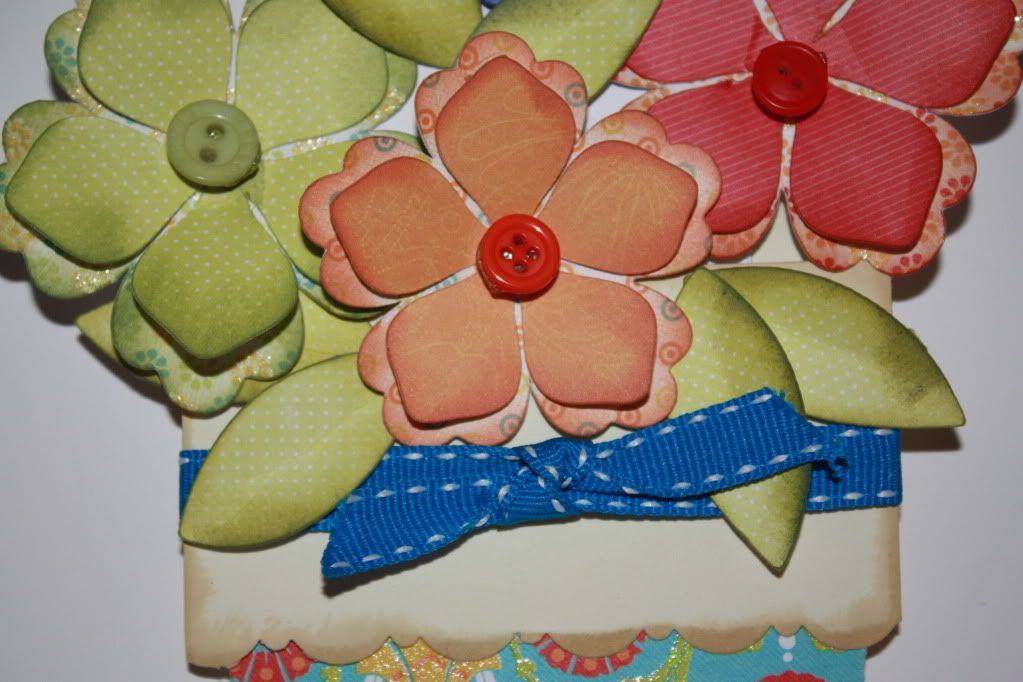 Here is close up of some of the flowers and how the inking gives a lot to each flower. I also used my knot as my bow looked pretty bad--think I need to get Mel from Everyday Cricut and Courtney Lane Designs to give me some lessons! LOL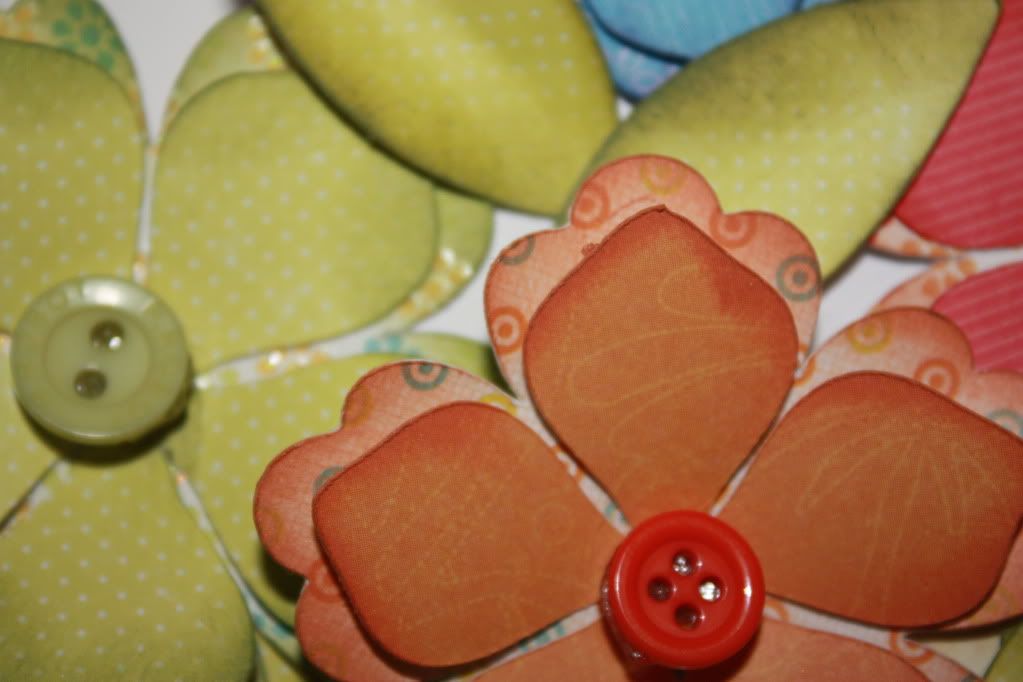 A super close up to show (at least try to show) how adding layers of color can really give more to your creations than just one single color.
It is a card so the top three flowers were placed just so to cover the card insert, and I never was so glad to have a few extra leaves just to help round it all out.
My bottom layers for the flowers were cut at 2" and 2 1/4" and my top layers were cut 1/4" smaller, leaves were cut at 1 3/4". This one may have made it into my hall of favs.
Make sure to stop in on Friday for the Pink By Design Team creation and on Saturday for my double page layout for Everyday Cricut!
Make it a great one!