Good Monday Morning! Let's get started with a cup of coffee! This fun card was made with the Pink By Design Perk Up Stamp Set. There is also a full background stamp and a full sentiment set all available on Sarah's website
(to shop click here)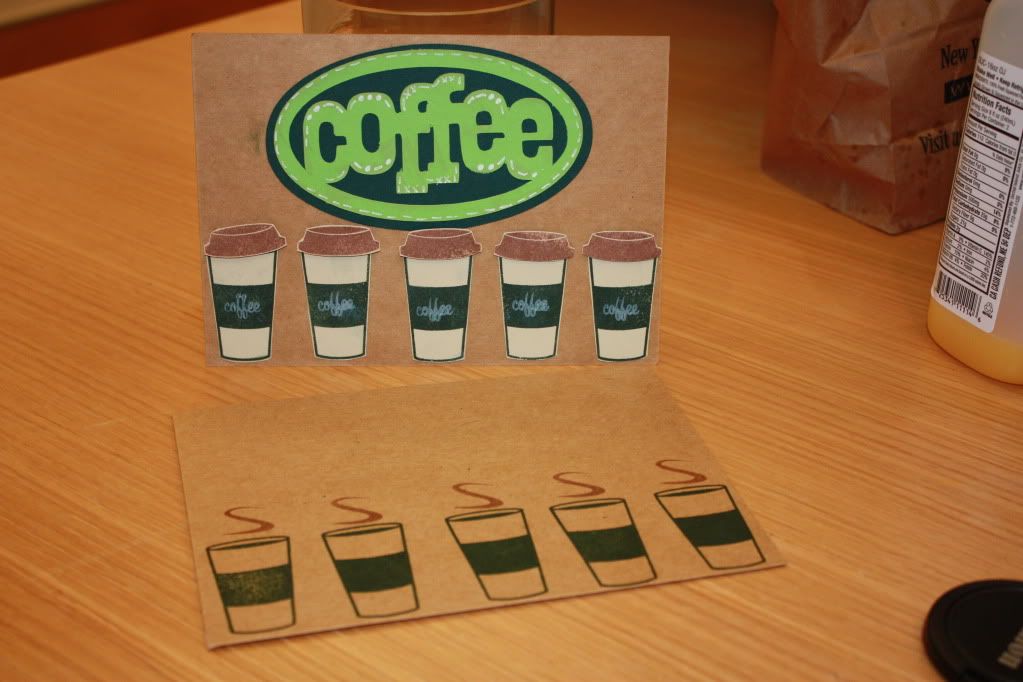 The Coffee cut was done with the From My Kitchen Cricut Cartridge and the colors for this card were taken from my fav place to get a cup-Starbucks!
I stamped the cup and in deep green and the lid in brown, than added the coffee in white craft ink!
Here is a close up! I also pop dotted the lids on each to give a bit of a 3D effect
I pulled out the handy white signo pen for a little doodling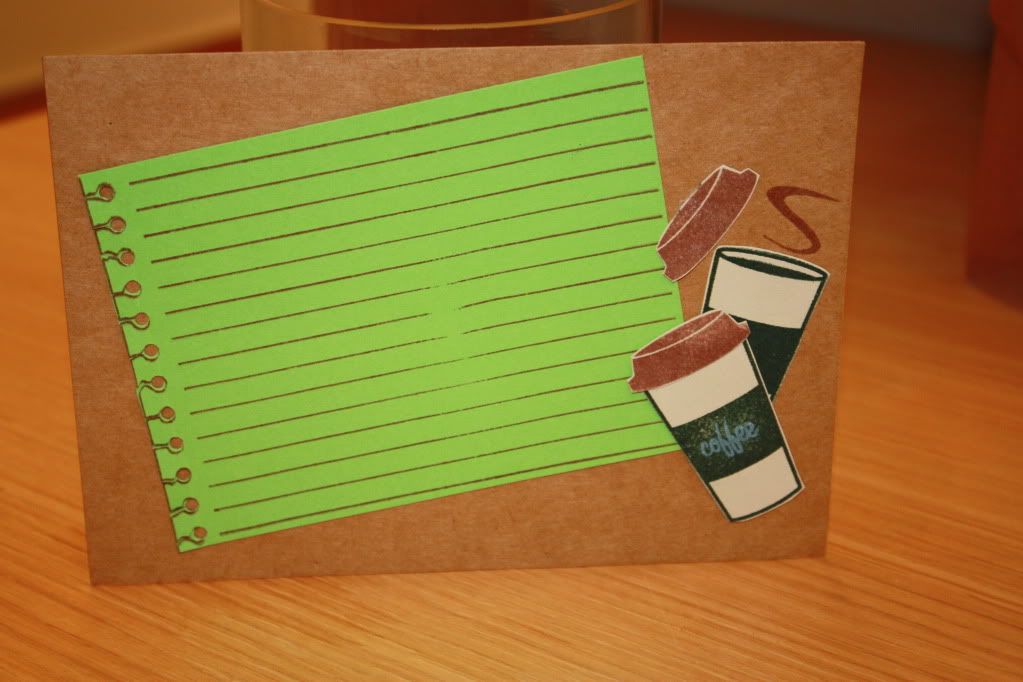 Here is the back of the card--I added a couple of the cups and a fun journal block for a great note. This notebook background stamp is also one from the most recent Pink By Design release---I used my crop-a-dile hole punch and my snips to make it look like it was torn out of a notebook!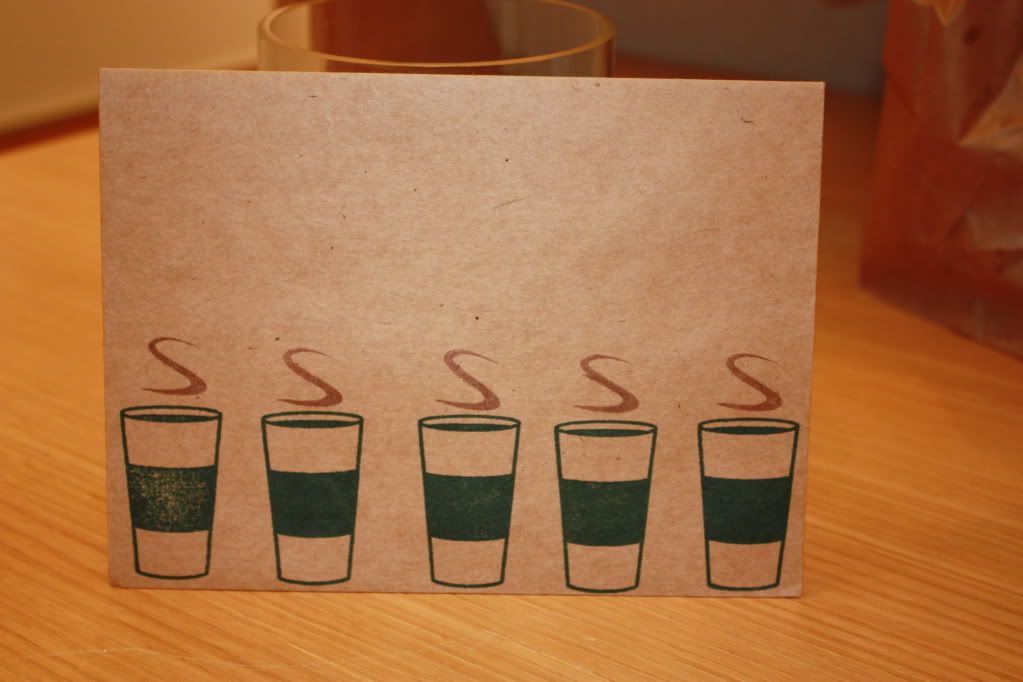 Here is the envelope--love how this finishes it off. What a great card for a thank you or birthday of a coffee lover.
OK---sorry for the delay in the announcement of the blog candy winner--
I've been a follower for a short time now but have loved everything I've seen so far including this new project for Sarah's bday. TFS.