Well I am home from Branson, and it was not as bad as I thought it was going to be. It was so good to see my family and spend some time with them. I made this card and I thought it was a very true sentiment!
The stamp is from
Pink By Design Our Troops
stamp set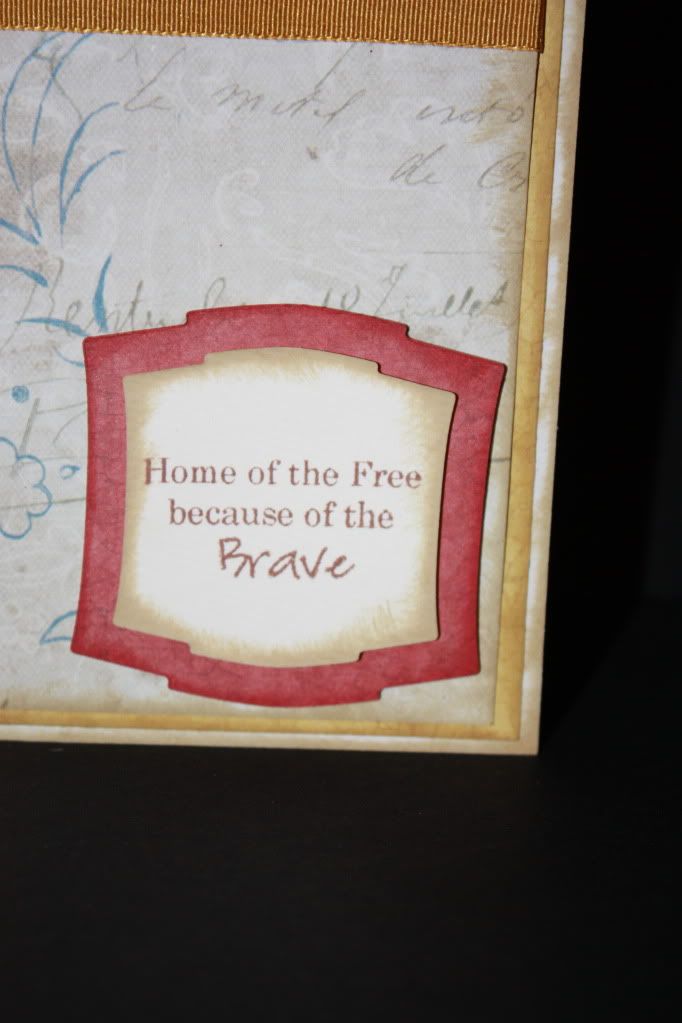 How true is this. If you make cards for the troops, this is a must have set!!!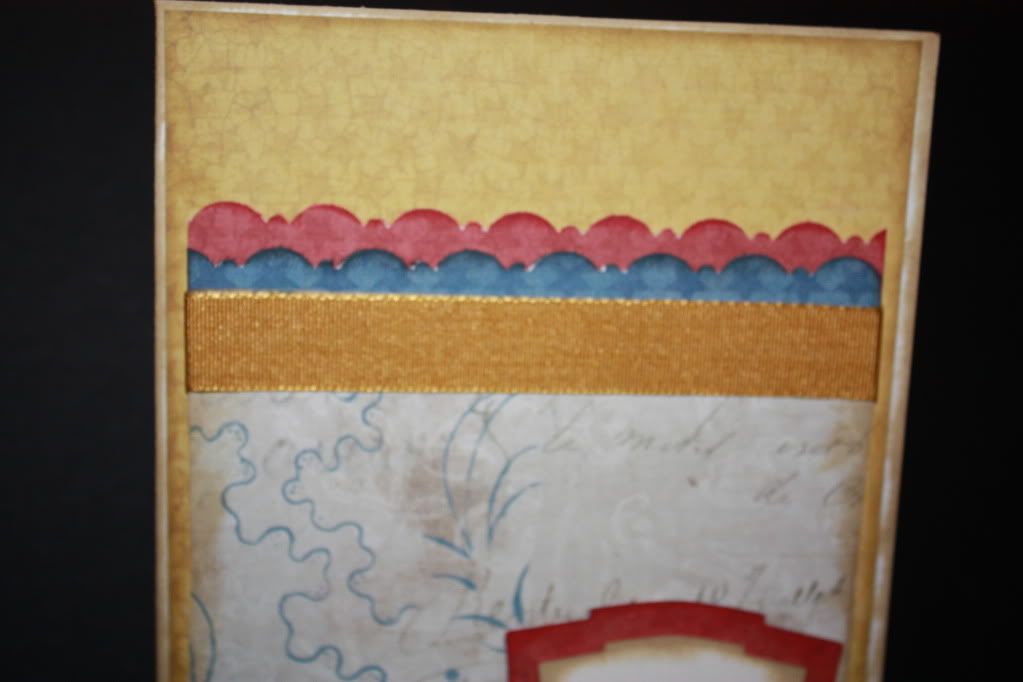 Papers are K & Comapny, ribbon is from Michael's, punch is from SU, Die cut is Spellbinders, chalk ink is from PTI.
I am working on a bunch of haul videos to share and there is so much I found! Videos will be up everyday next week!!! I said I bought a lot-I really did buy a lot!!! I have not even checked the mail so not sure what may have shown up while I was gone--I love suprises in my mail box!
Alright I will have another card up for you on Thursday.
Oh BTW--if you have not checked out the new
Pink By Desgin Blog
, head over there now--the design team posts everyday and there is even a
message board
where you can post and share all sorts of things! Check it out!
Make it a great one
Bryan