Hi everyone---we are half way thought this week and I am packing my bags again for a work trip to San Fran! This time we are doing an event at a local mall for one of our new products--if your in Dallas--there will also be one at Stonebrier Mall in Plano this Saturday.
Today's card was simple--see for yourself.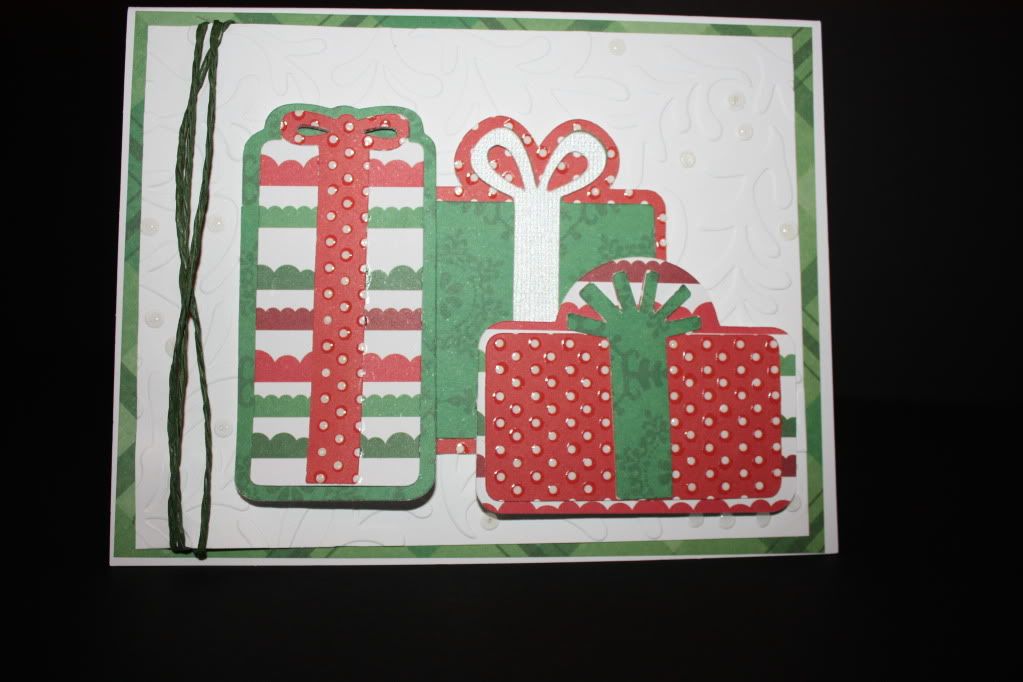 I used one of the Creative Memories Cartridges for the gifts--the paper is all MAMBI Christmas stack I picked up at Joann's. If you could see the amount of Christmas paper I have you would laugh that I bought more!
Here is a close up--I used some glossy accents to high light the polka dots and give a litter texture. I also cuttlebuged the white background with the Holly folder.
I used the glossy accents on the background to highlight the holly berries.
I finished off the inside with a few of the left over bits.
Thanks for stopping by and make sure to check back on Friday there is more goodness in store.
make it a great one-