Happy Thursday--so glad the week is almost over. It seems I have I have been on the road and in big meetings for the past month for work but all have paid off with some great new business and strong existing sales. Got to love when business is good.
Today I have a simple birthday card to share.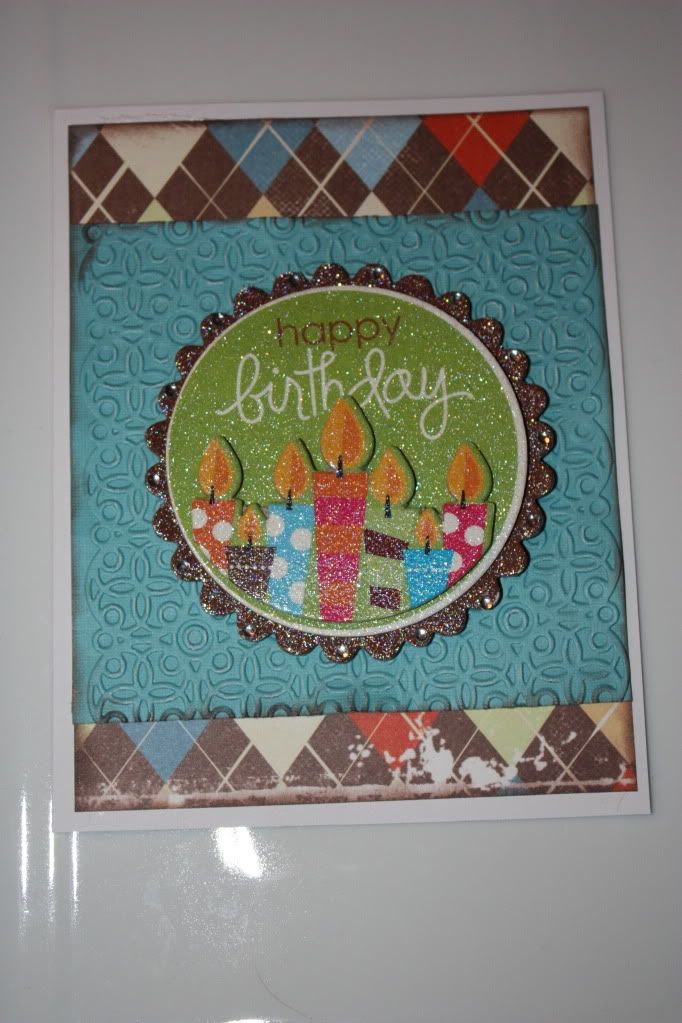 The paper was scraps that I combined with a large store bought accessory. Took only minutes but supplied a last minute card with some punch. I also added texture with an embossing folder and my cuttlebug.
On to the give away. Sarah and Kyle at Pink By Design are super awesome people and have been kind enough to give me an opportunity to do a give away. Here is how this will work. Be a follower and Leave a comment here and over at the
PBD
blog (here is a link)
and you will have double the chances to win a $25 gift card to the PBD store to pick up some pre holiday goodies. I will announce the winner on Friday so this is a one day give away--so leave the comments and come back to see if you are the winner!
make it a great one-