Hope you all are having a great day--I have a pretty quick and easy card to share to day. I had some scraps of K&Company paper and I simply hate to waste so I stated playing around and this is what I came up with.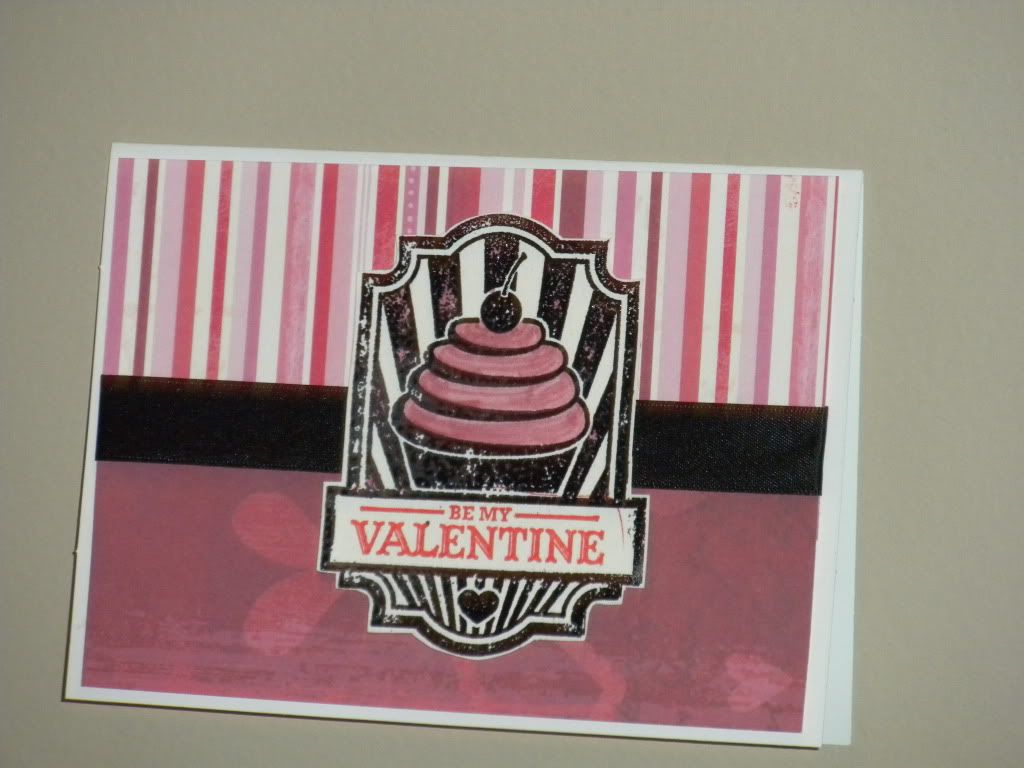 It is simply an A2 card. The stamp is from SU called Sweet Cake. I heat embossed it and blotted the stamp before I put it to paper to give it a worn and tattered look. Once the heating was done I took a Cotton Candy CTMH marker and colored over the distressed areas and the icing of the cupcake. I stamped in HollyHock Red CTMH ink the sentiment from the same set. A little bit of black gorssgrain ribbon and done. Simple right!?!?
Two more things--
I only have a couple of spots left in the Close to My Heart Club. I have a lot planned and some great benifits--Let me know if you are needing more information casue I would like to get the order in next week and waiting to see if anyone is wanting to join the fun!
Secondly make sure to leave those comments on each post--I have spent all evening checking the blogs and posts to make sure you get your right amounts of entries--wow is it a lot of work! There will be 6 posts this week--5 here on my blog and on at Pinkbydesignstamps.com from Tuesday about whoppers. While you are over at PBD make sure you check out some of the other projects becasue the design team is UBER Talented!
Alright Fridays I have a special treat in store--Fun Fold Fridays! I will be sharing a fun fold card, box, scrapbook element every Friday with measurements and directions.
We will see you back here Friday and make sure to spread the word about the Imagine giveaway.
Make it a great one