Hello Everyone--hope y'all are doing well. This week I have a few treat bag toppers to share with you.
Here is today's topper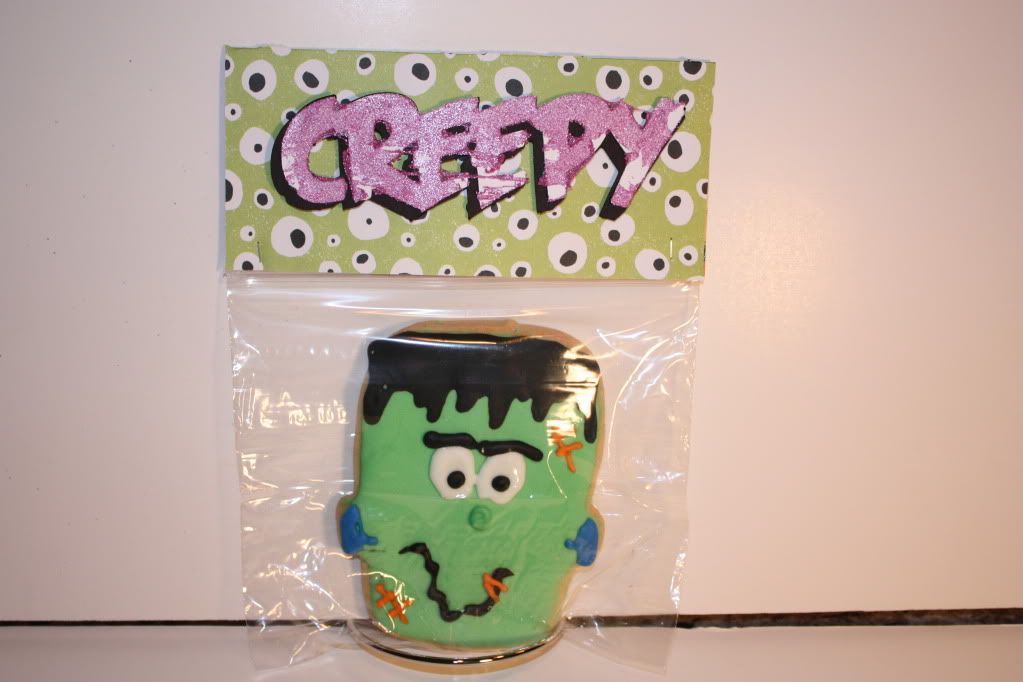 So I found these really well done sugar cookies and thought these would be perfect treats for some of the folks I work with--and who doesn't love a good sugar pick me up!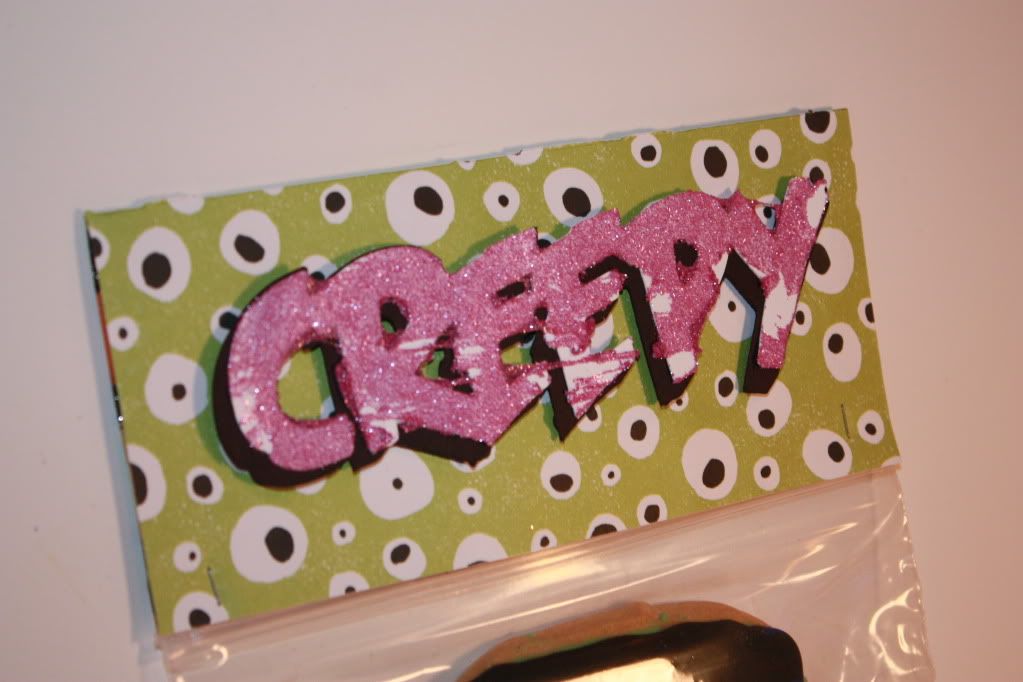 The eyeball paper is from a Martha Stewart Stack from last year and the Creepy cut is from the Cricut Frightful Affair cartridge and I used both the shadow and the top cut. I got the 'mummy' wrapped glitter effect using my xyron and some fine purple glitter. I love how it looks a bit like a ripped wrapped mummy! I used ziplock bags to keep the cookies fresh and the topper is 6" long and 3" wide finished top to fold. I used foam squares to pop the cut right off the bag topper!
So I have three more to share this week--and a couple of projects leading up to Halloween. Once we hit Oct 31 I will flip to Thanksgiving and Christmas--got to get started on all those projects--and trust me this year I think I may have bitten off more than I can chew!
Make it a great one-
Bryan