A week or so a go I sent out a reverse challenge--where you all challenge me and here is my first challenge answer. I have to admit it is one of the easier ones since I have a heavy manly hand when it comes to most cards so I thought it was win win--a challenge answered and one I feel good about!
LOL
Here is the Challenge from Ann:
Ann said...
I would like to have you do a manly birthday card!
Mstgane
Ann
My answer is as follows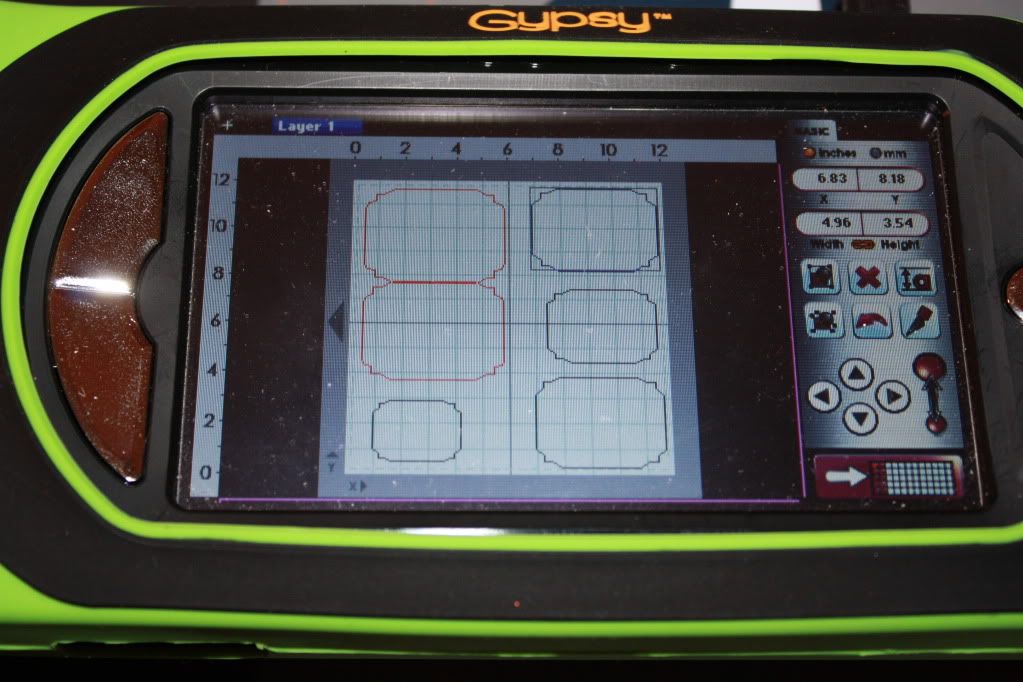 Here I used my gypsy to lay out the card and its layers on my mat. This card is a top note shape from
Cricut
Songbird that was welded together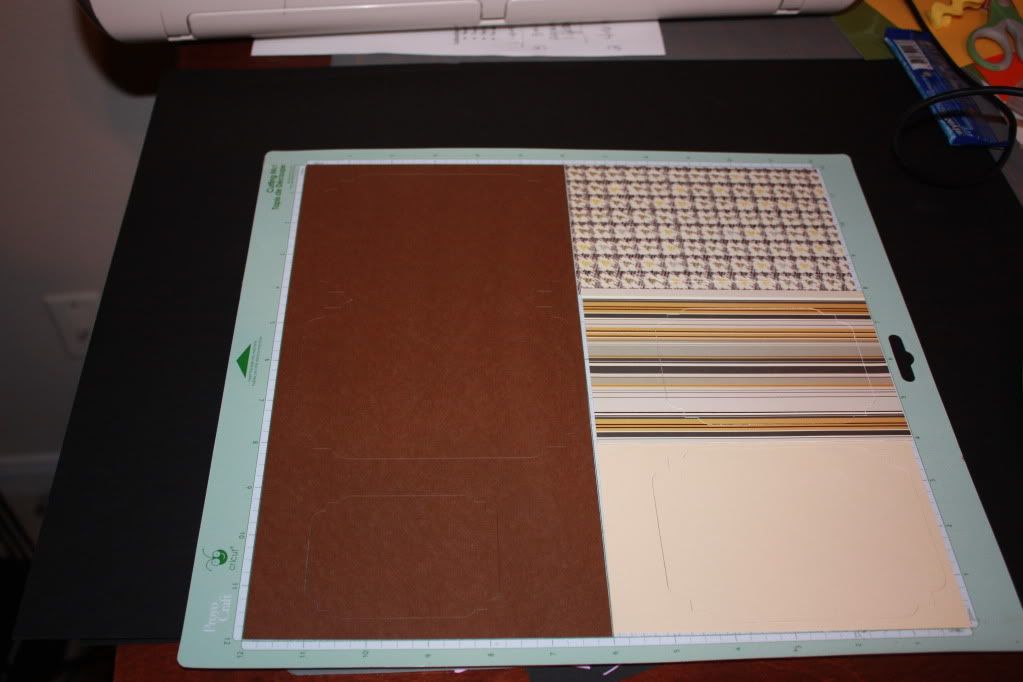 Here are my papers placed on my mat and I have already cut them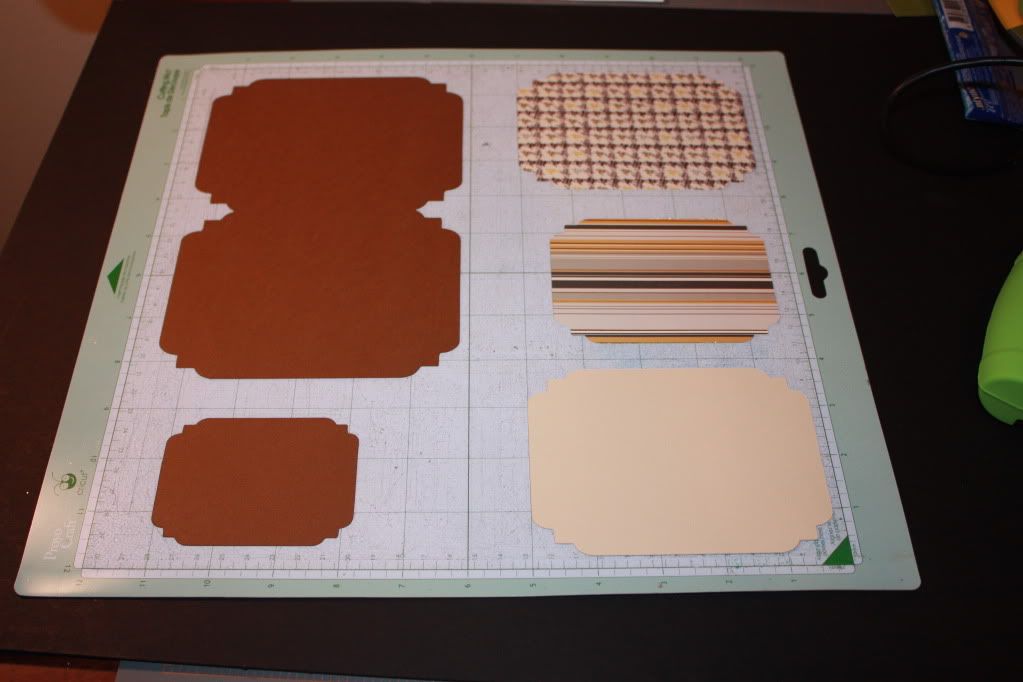 Here I removed the cut
pcs
and you can see the layers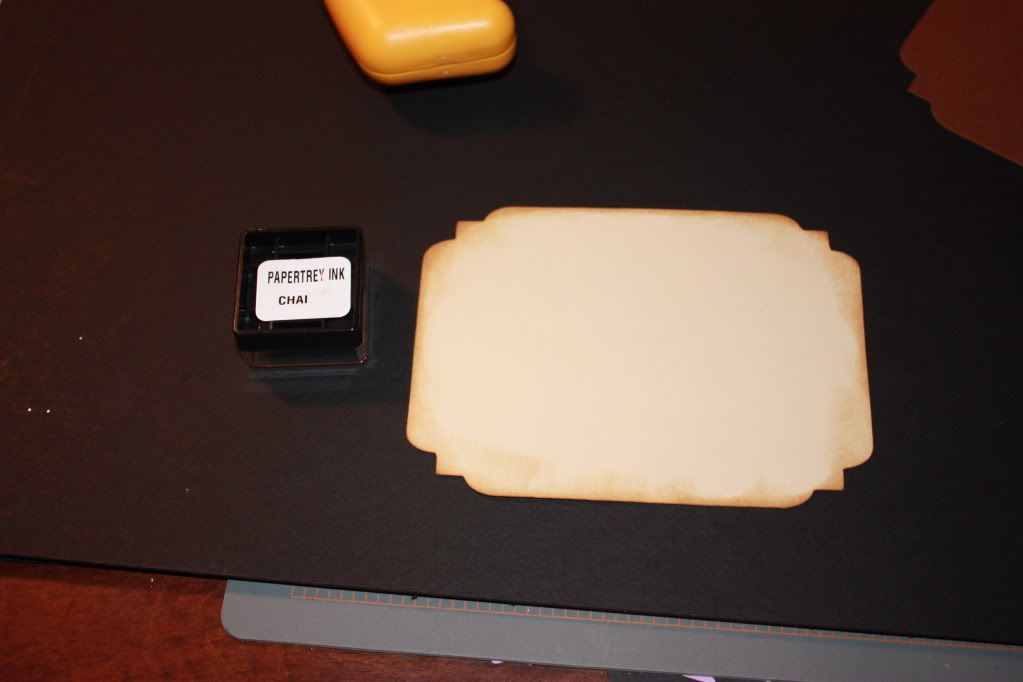 I have used
Chai
ink from Paper Trey Ink to age the edges of the inside layer
I used a lighter color here so you could write a message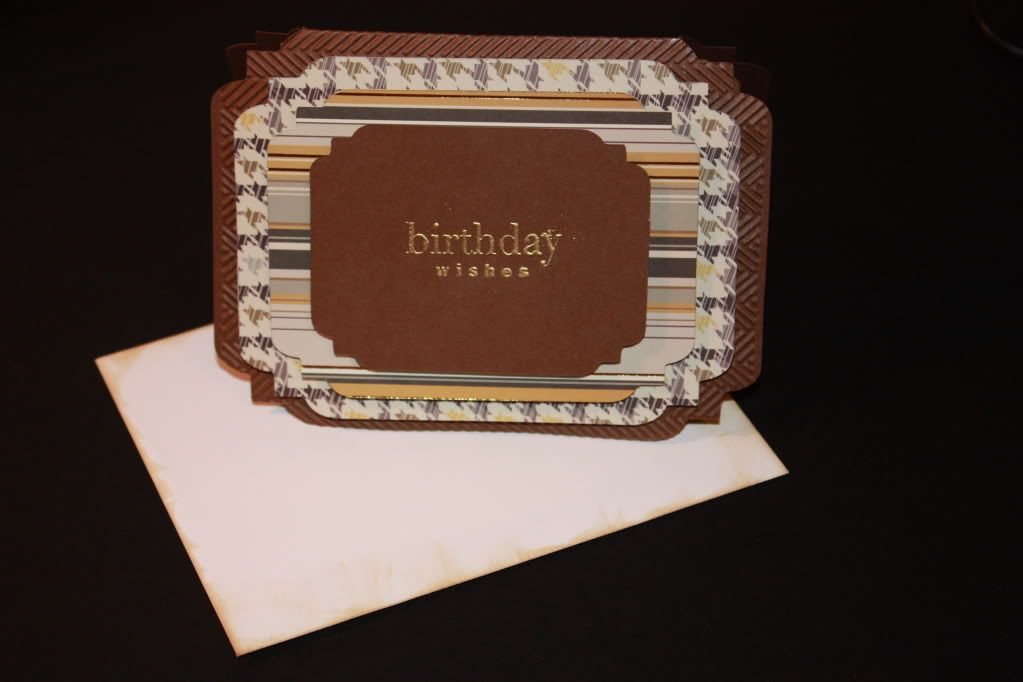 Here is the finished cards. Base layer was a solid brown that I used the herringbone
cuttlebug
embossing folder on the front for texture and than layered some
SEI
pattern paper, topping it off with a solid brown (same as the base) that I heat embossed with a birthday sentiment.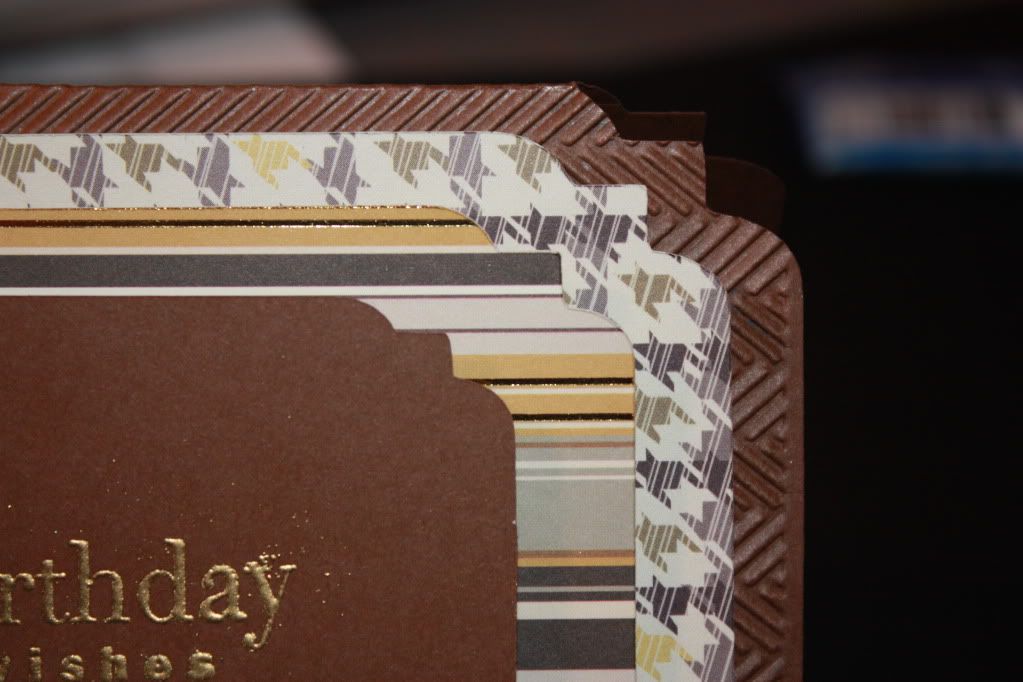 Here is a close up of the card so you can see how the papers work together. The striped paper also has some foil printing that matches the antique gold embossing on the top layer. I used a white envelope from
SU
and inked the edges with the same
Chai
Ink from Paper Trey Ink to tie it all together.
Challenge 1 down--29 to go. I would love to see your take on this challenge--post a link to your blog or online photo in your comments--I will make sure to visit all links!
Thanks for stopping in and don't forget to make it a great one!