OK--so I have the finished layout and a video of how it is put together.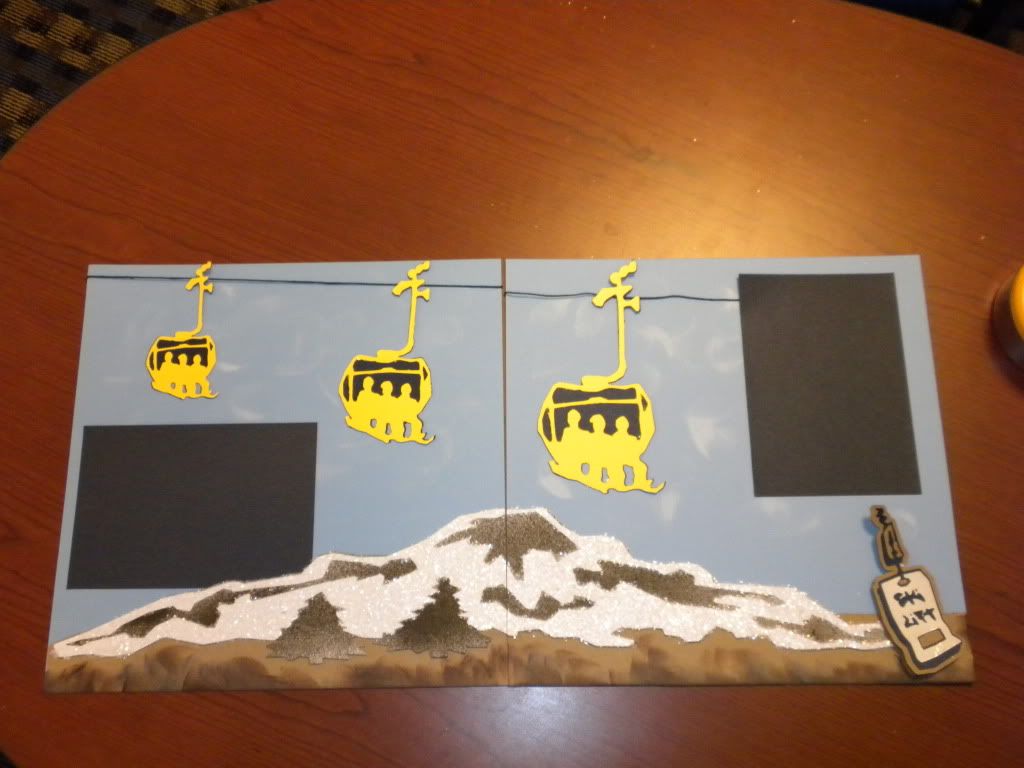 It is a double page layout with two photo blocks for a 4*6 photo. Photo mat is 4.5*6.5!
I used some twine for the lift wire and flake glitter from Martha Stweart for the snow.
To expand you photos on this layout you can use Clost to My Heart Photo Flip Flaps (item Z4114). These can be used right on top of your sheet protector. Not only do they give you more spaces for photos but they also can make your scrapbook interactive and 3D!
Here are some detail shots of the layout.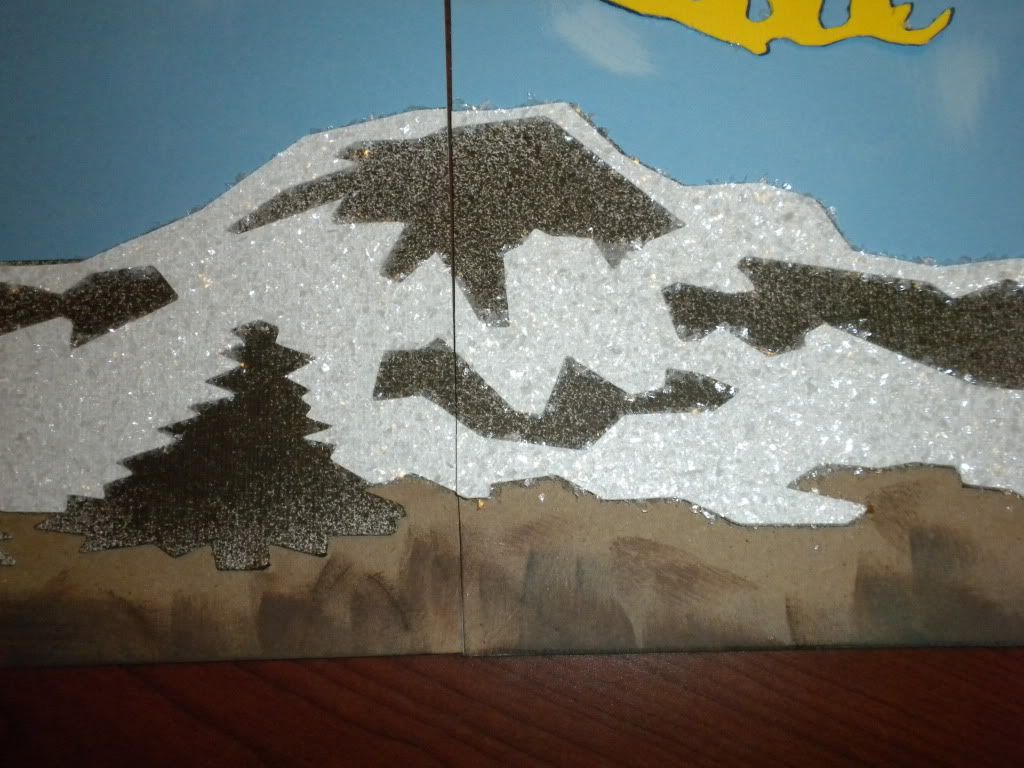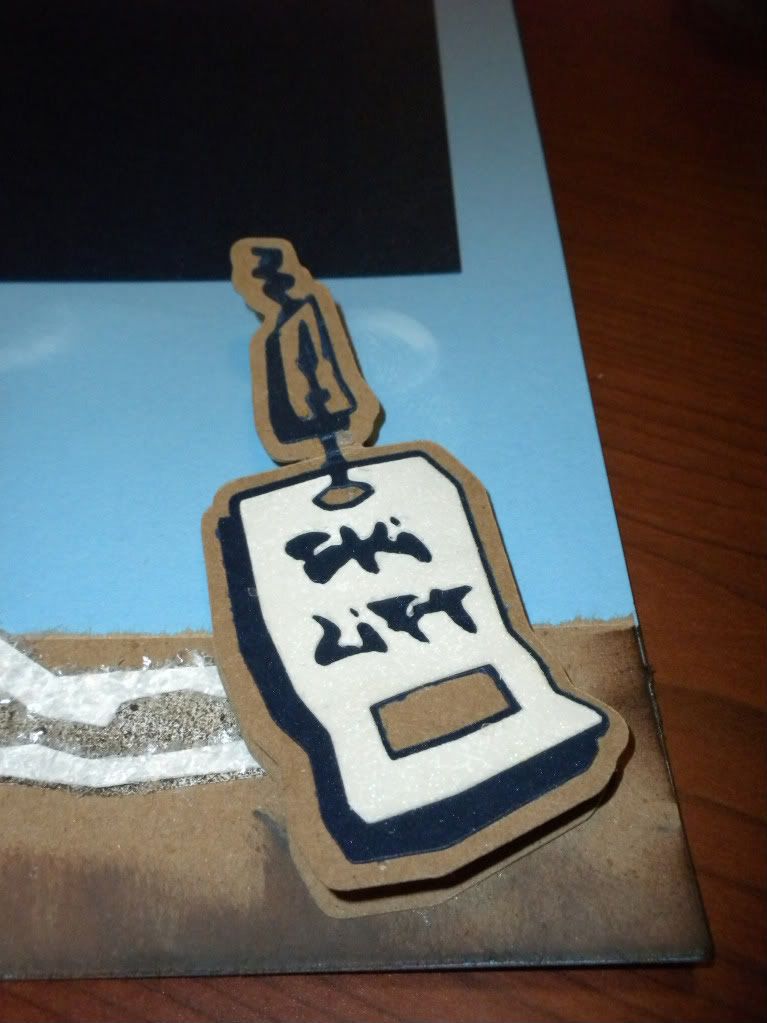 Make it a great one!