OK so since it is still July--red, white, and blue are still fair game! So today I have a card that is all about embossing.
*The card is SUPER SIMPLE! The royal blue base is cut at 9" by 4 1/2" and folded in half.
*The red foil layer is cut at 4" square. I wanted to mix it up a bit so instead of embossing (raising the stars) I
debossed
them with the Starts
cuttlebug
folder.
*The top layer I cut at 3 1/2" square and inked the edges. I used two different blues to give a little more depth. Next I placed the printed ribbon (from Michale's) across the top and bottom. I placed the ribbon before stamping so I had some guide lines to help center my stamp. I used
versa
mark ink and added some silver embossing powder, fired up the heat gun and let the magic happen!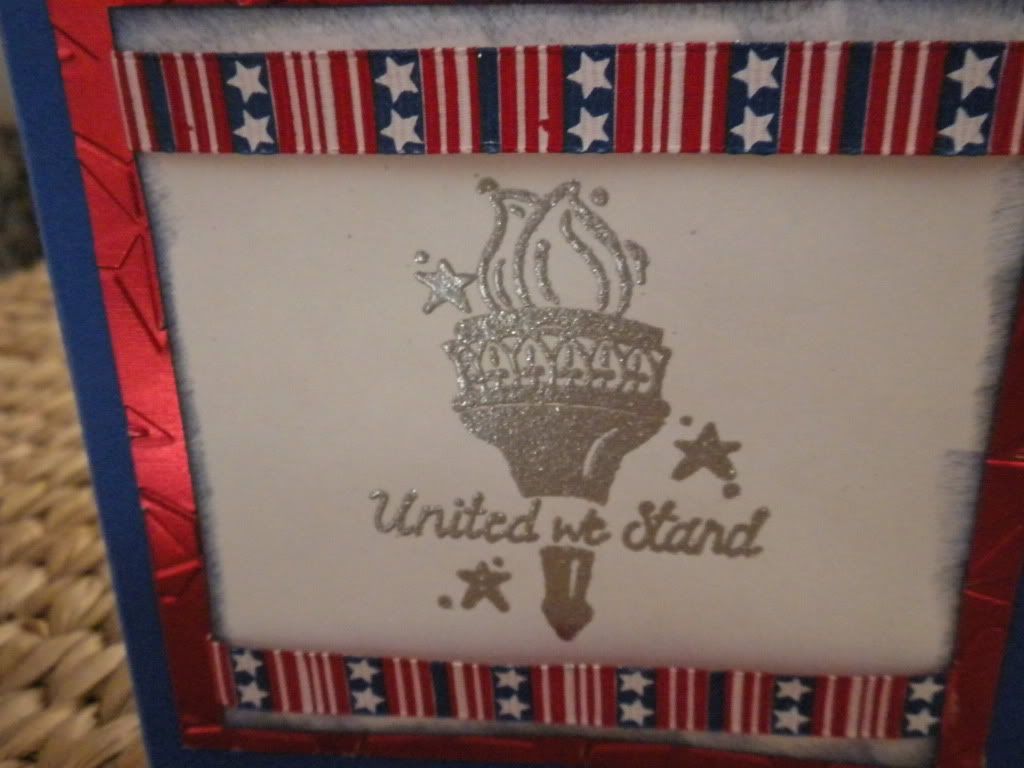 I added a writing mat and a little ribbon to the inside!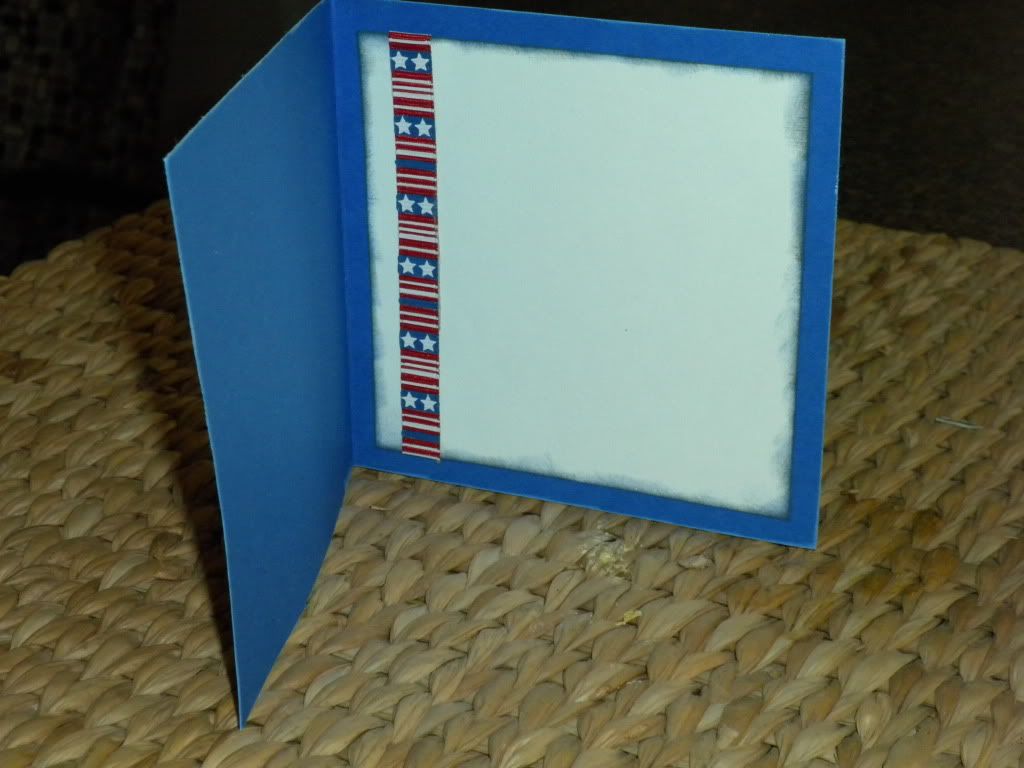 A simple card any one can do using a couple simple techniques that really add a punch to any project. Hope you have a GREAT Monday (at least as great as Monday can be.) Make sure you stop by on Tuesday to see the "Deal" I got this weekend!
Make it a great one-