Hello everyone--hope y'all are well. This week I have a sales meeting so not a lot of time but have projects from now till the end of the week, including a two page layout!!!
Today I have a super simple card-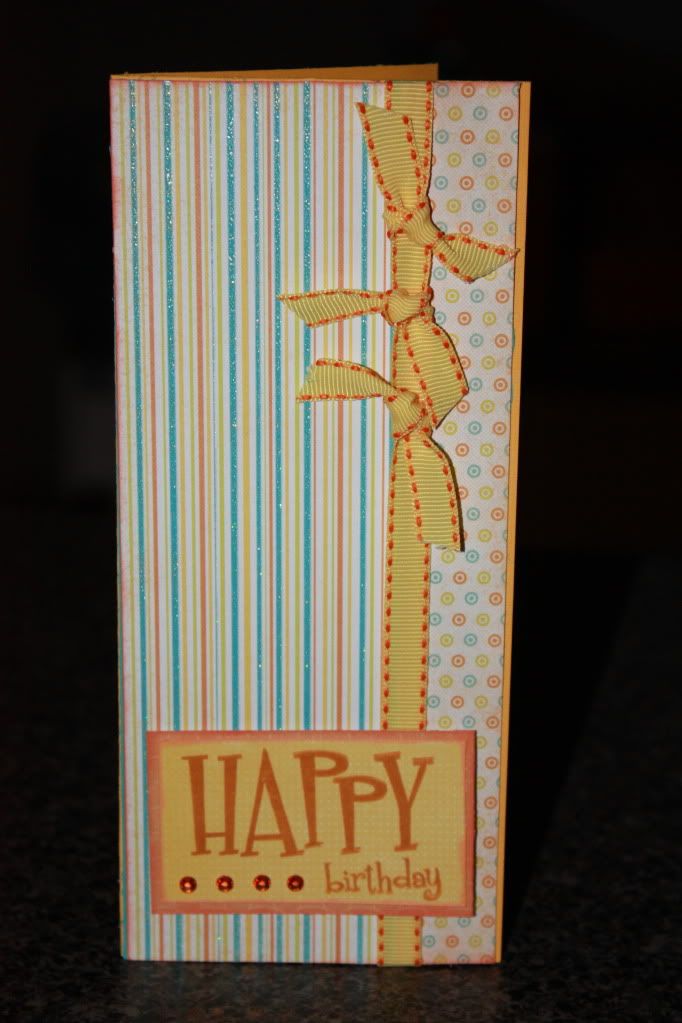 Some simple patter paper, a fun ribbon, a great fonted stamp, and a little bling you have a fast and simple card.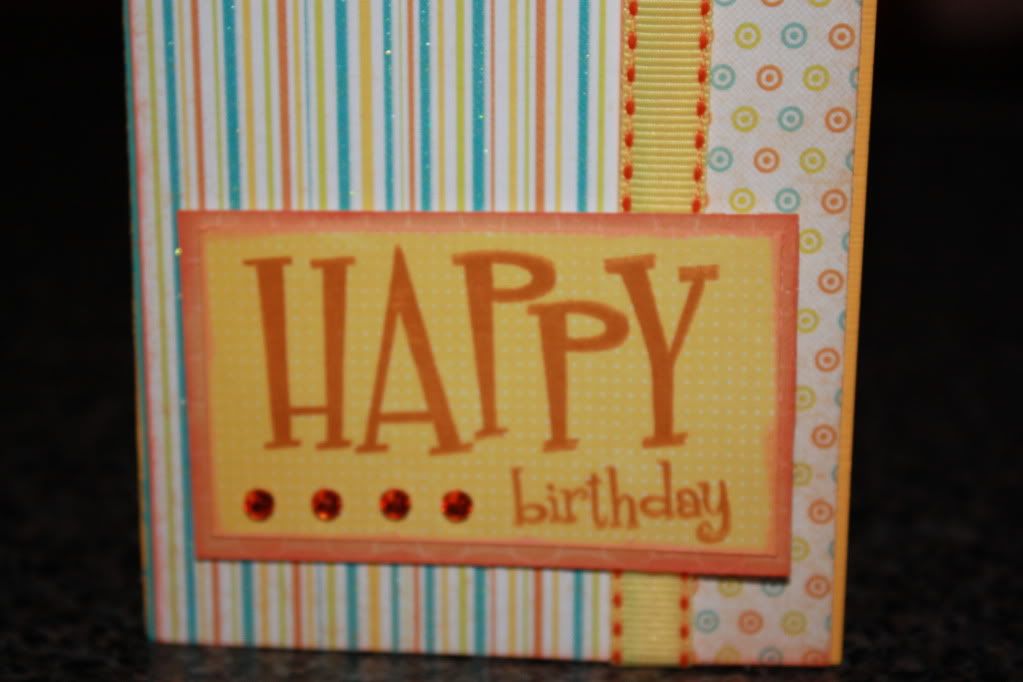 I just love the simple bling!
Since the card is so long I thought the top half needed a little bit of something so these simple knots did just the trick!
Make sure to come back on Wednesday for a very cute card (if I say so myself!)
Make it a great one-