Happy Monday everyone--since Blogger was jacked up on Friday and I usually take the weekends off here is my project from last weeks
Pink By Design
Team Friday. Our challenge was to do something for the troops--so I made this!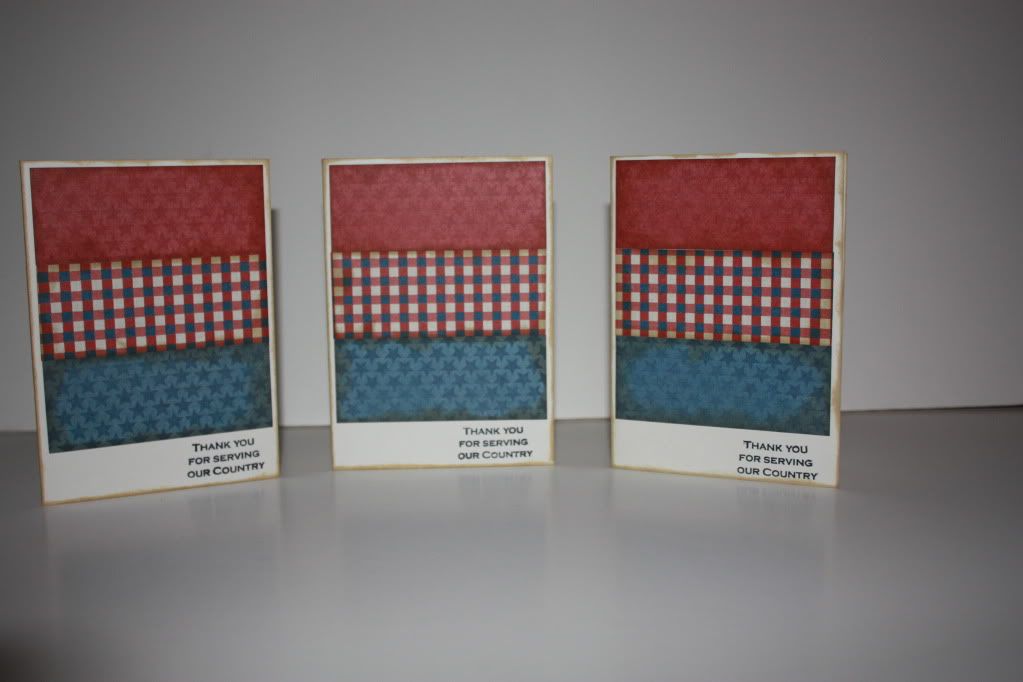 I used a premade card base and some great (yet simple) K&Company Americana Paper. My brother is over seas now and will be coming home the first week of June for a couple of weeks and we will be having a family vacation in Branson--yes Branson! (said in disbelief as this is not my idea of a great vacation spot)
When my brother got his orders the whole idea of the armed services changed for me and I can not hear the national anthem without getting might misty eyed. I am so proud of him and all of those that serve to keep our country safe and FREE!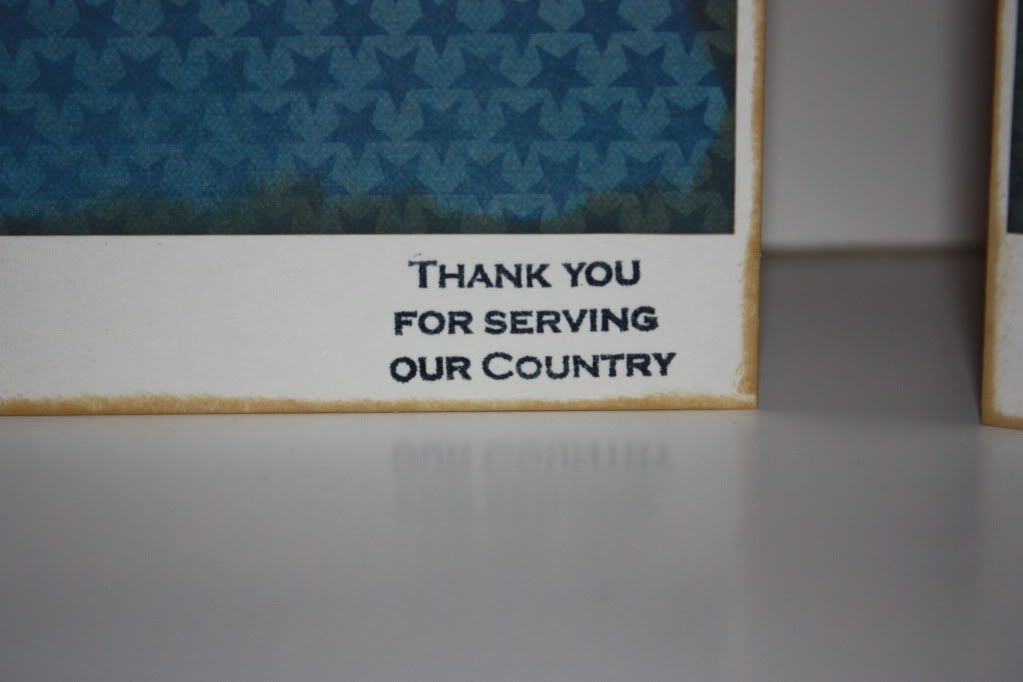 The perfect sentiment for those that are in service to our country!
OK--so I have been crazy with work and travel and forgot that Sarah was nice enough to allow me to give away a stamp set--so one lucky winner will be getting the
HATS OFF
set that will be perfect for all your graduation cards and layouts--just leave a comment on this post and the winner will be announced on Wednesday Morning!