Oh my--the stories I could tell about a crazy week in NYC. I hate not posting but sometimes life simply comes before crafting--and right now fitting any time in for fun is next to impossible.
Not only do I travel all the time for work--I am also planning a move to a new place. What is exciting about this is I will have a gruest room and a craft room--not one in the same but diffirent!!! I can not wait and neither can my guests as I am not the cleanest crafter--
So today I have a confession and am seeking advise from other crafters (horders--LOL)
As I pack, sort, donate, and feel overwhelmed--I am trying to figure out how I want to organize in the new place--so here are some pics of my current space at it's worts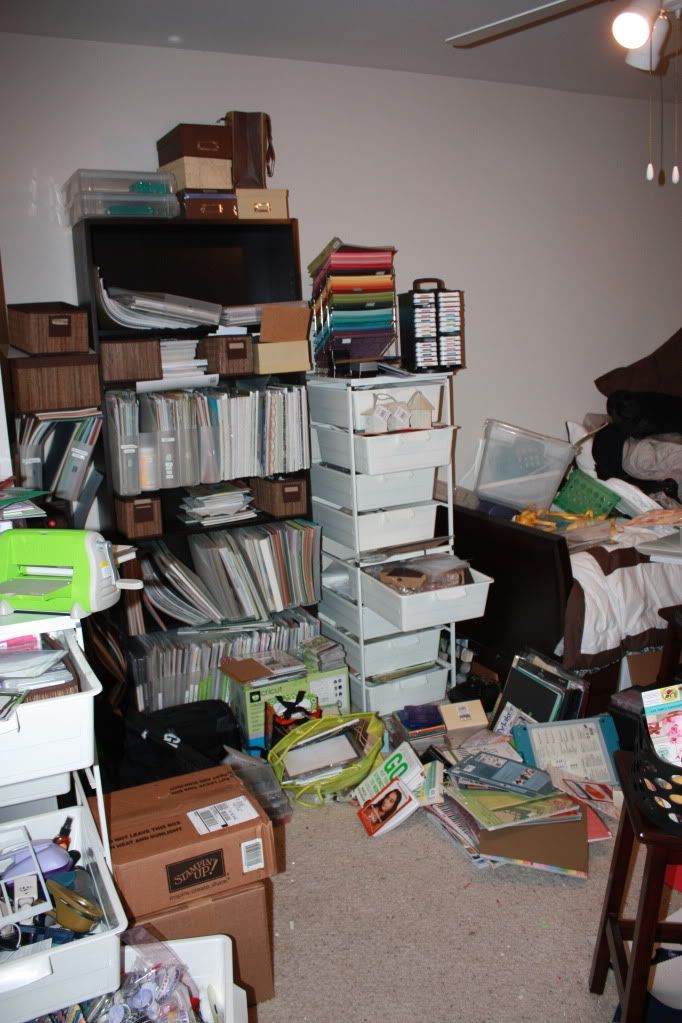 I can't believe I am posting these for the world to see!!!! Ok so I need advise on some organizational tips that you use in your craft room---And one lucky suggestion will win a cricut cartridge! That's right BLOG CANDY!!!!!! (winner will be announced on Friday July 1st
Get ready, set, start suggesting....................