OK so I got my next set of Pink By Design Releases and I know you are going to want to add a number of these to your growing collection!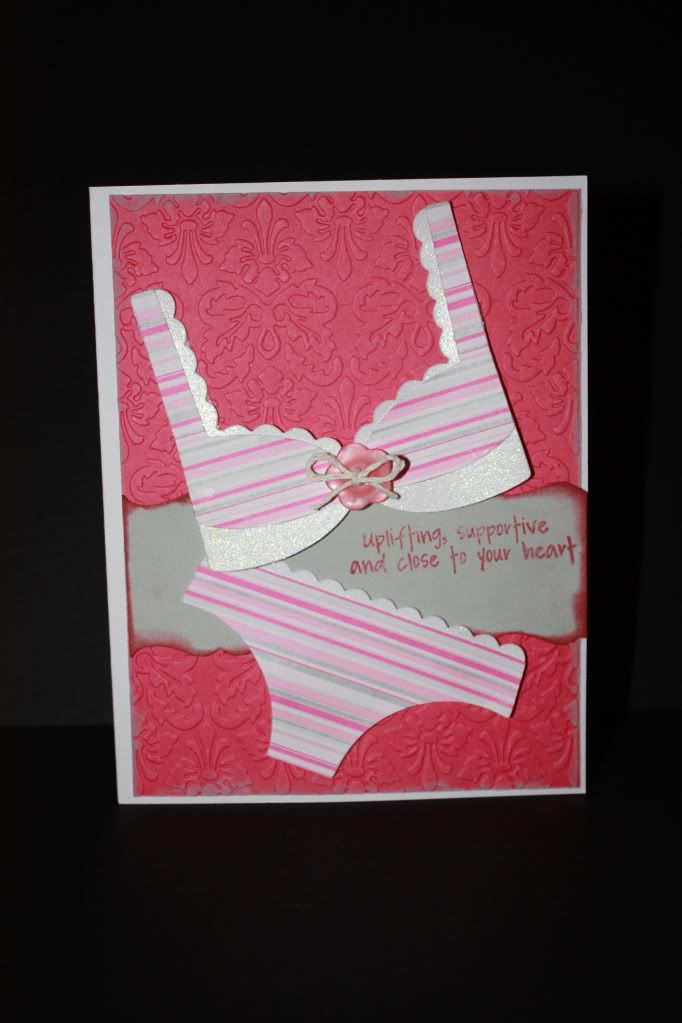 I used some white glitter paper and a pc of Bo Bunny striped paper with this cricut cut from Forever Young.
I embossed the background with my cuttlebug and the damask folder and then used a fiskers punch to edge my sentiment strip.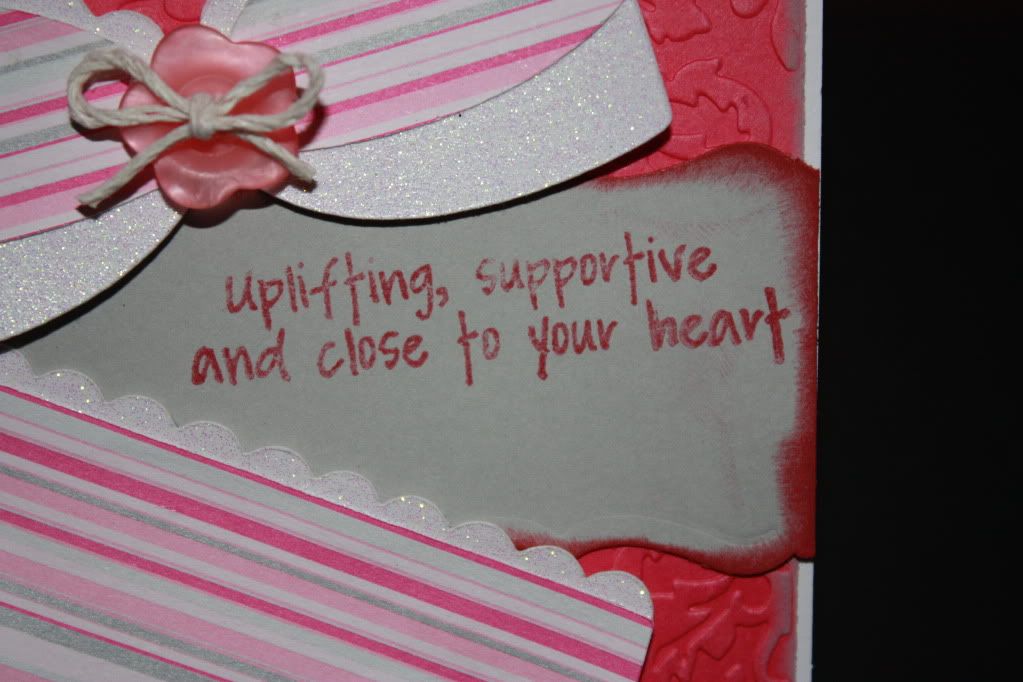 I love this sentiment!
Taking a lead from Victoria herself I added a flower button with a bow to the middle of the bra.
Here is the inside--I used another Pink by Design stamp set that can be used with a 1 1/2" hole punch--who wouldn't love that--a perfect circle!
I have more sneaks to come this week and there is a Ustream on Friday which details are forth coming! Stay tuned!
make it a great one-