Oh my goodness--it feels like ages since I posted and am so glad you all understand about my crazy job and my crazy travel--I am in India now and have two weeks in front of me and three more countries.
So next week will be a little were in the world is scrapguy! This week I have projects that I madly put together as I did laundry to pack.
Craft room is still in mess--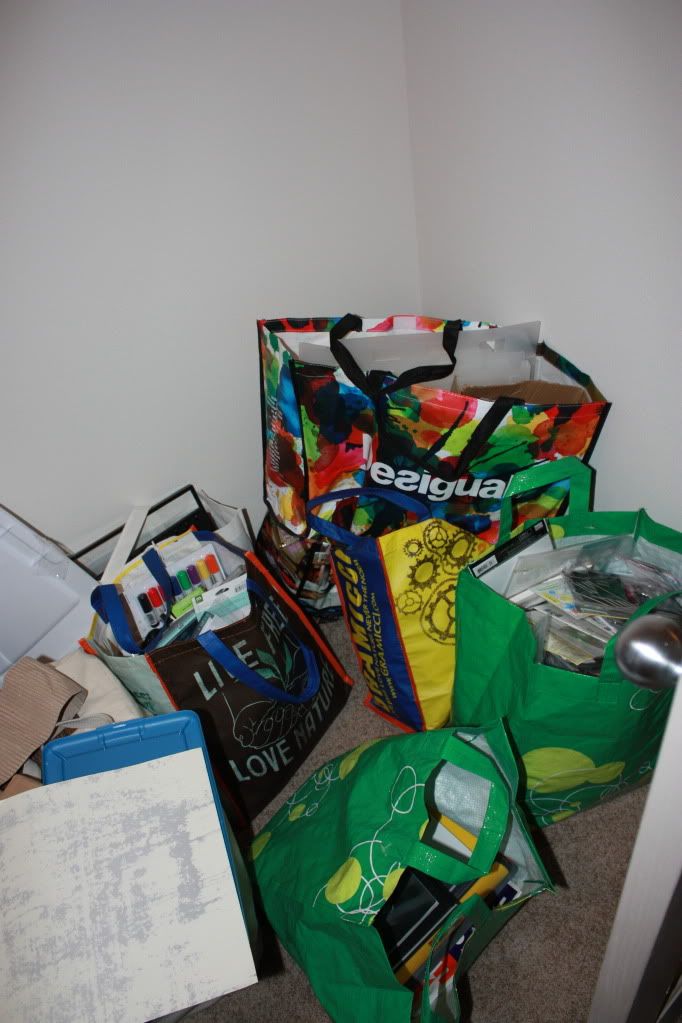 But I can find a few things--as soon as I get back form this trip I am going to finish the room and get back to videos and tons of projects--
Tuesday I am posting on Pink By Design Stamps blog and will put a link here.
Alight folks--the time change is killing me--so off to bed I go!