Hello everyone--it's Wednesday and I have a layout for you. It's Magic---well it's really a kit from
Scrapbook Funaddicts
. I love me a good kit--when you don't have much time you can still whip out a super cute project in no time. I always like to add a few of my own touches
For this two pager all the part are included in the kit--no cutting required!!!!
Here is the first page--I sent the big yellow star through the cuttlebug using the large dots folder. I also used foam squares to raise all the letters of the title. To add a bit of drama, I left the dot of the I flush with the base layout--sort of 3D. Again everything was cut all you have to do is ink, cuttlebug, assemble, and add some adhesive! BAMMM you have a layout!
Hope you can see the texture in the star!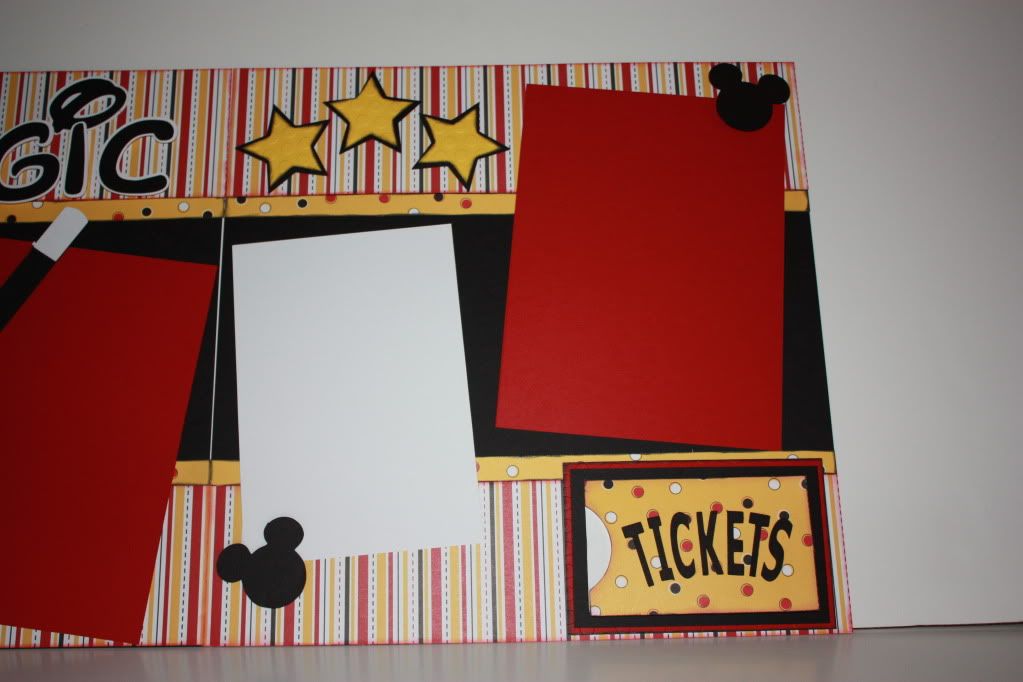 Here is the second page--I sent these stars through the cuttlebug and added foam squares to the stars and the mouse heads.
This ticket pocket can be used to hold tickets, programs, tags, and any other small bits you want to keep--or you can use it as a hidden journal tag.
This kit was designed by Terri Zaelit for Scrapbook Funaddicts.
Thanks for stopping by today--make it a great one!