Well maybe! As I shared on Friday, I got a new car and have gotten some emails for pics--so here goes. I am not bragging--just sharing!! (LOL) I wish I would have gotten one of these years ago.
Here she is with the TOP up. It's a 2012 VW Eos--and I am in love!!!! it drives great, the radio is awesome, and the option between a convertible or a sunroof is amazing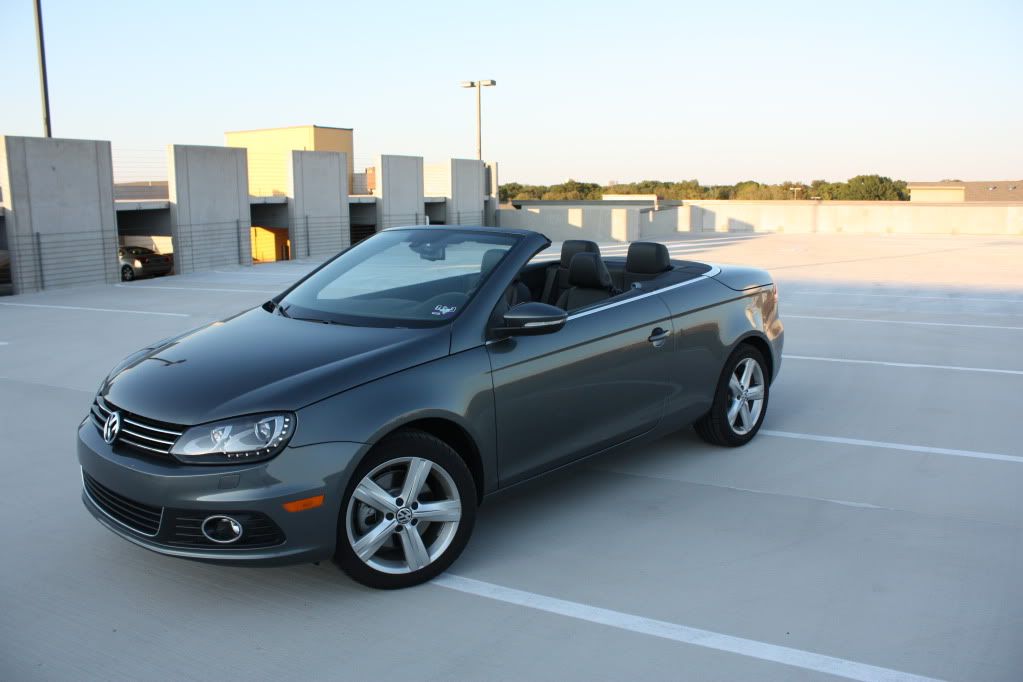 Here she is with the top down. I think it was down all weekend--even Sunday night when I went to the airport to pick up a friend at 11 PM. All I have to say is heated seats and heater do wonders on a cool night!
The view from the drivers seat--
I must admit that it was sort of unplanned. I was going to trade in next spring but the deal was too good and once I went for a test drive--I knew I had to take it home.
Make it a great one-