Well it looks like we all survived another halloween--I had to fly to NYC so there was not tricks or treats for me! For each of the major holidays I like to make my staff a goodie bag so this year is was all about EYES for Halloween.
As you can see my scrap room is almost ready to show but at least I can start creating-been on withdraw cause I have not been able to play with paper and my ATG gun!
Here is a close up. I used basic black and white cardstock from CTMH. The ziplock bags are from Michaels. The sentiment is from Pink By Design and the Eye is a stamp I found in KC when I was there in early September. The eyeball gumballs were from Target!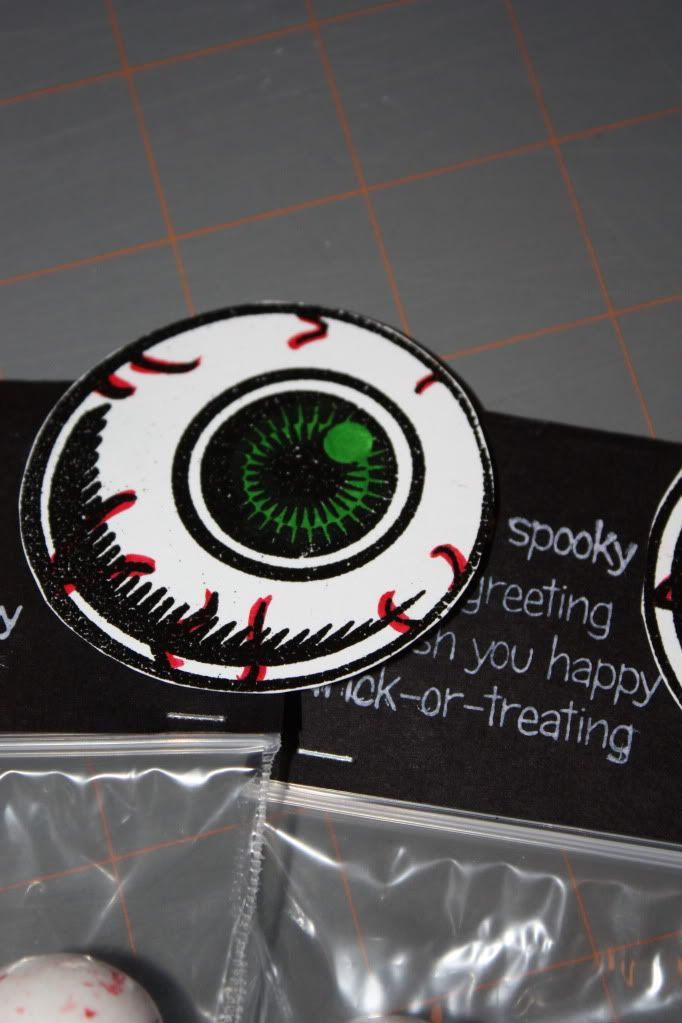 So for the eye; I used versa mark ink and black CTMH embossing powder for the base. I used CTMH markers to color the center of the eye and for the red bits I just colored over the embossing.
The sentiment is from Pink By Desing Ghostly Greetings stamp set and stamped with Daisy White ink from CTMH.
Needless to say they were a hit at the office on Monday--
Thanks for stopping by and make it a great one-