It's Thursday and I am counting down to Friday. Today will be very busy and filled with lots of emotion--more on that later. If you have followed my blog of a while you will know that one of my secrets is KITS! Yes I admit I love me a good layout kit. They are usually fast, all the bits and bobs are in one place, and you can spend more time on the personalization than the layout--cause the best part about a kit is putting your unique spin on it.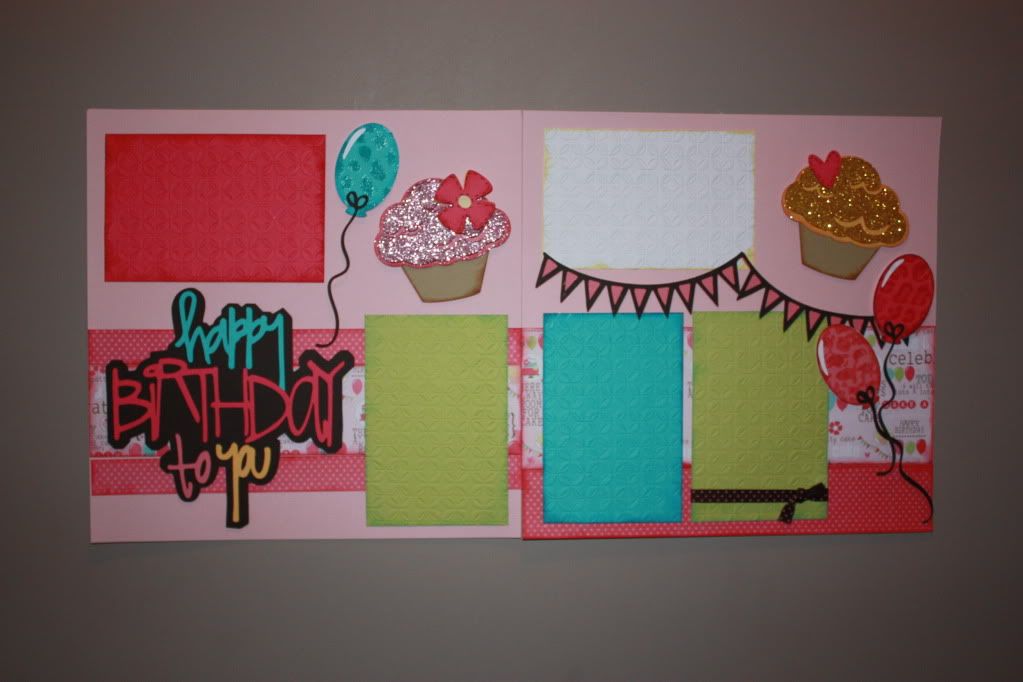 This fun kit is from
Out on a Limb Scrapbooking
--the kit only cost $6.00. All the bits were cut and sized for the most part. The kit included few instructions but a very clear picture. At their sight they have tons of layout kits as well as a bunch of Chalk Ink colors for $1.99 and a ton of ideas!
Here is the left side page!
And the right side of the layout--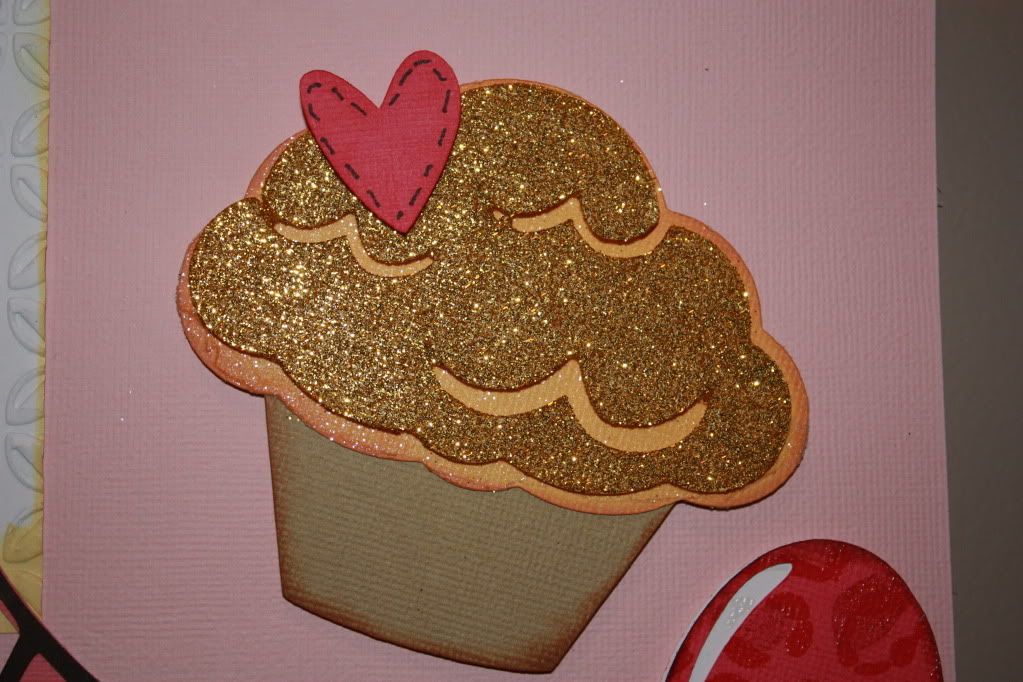 So for the cupcakes I added some bling with glitter. The top layer was sent through my zyron upside down and than glittered with MS gold glitter. The under layer was prepped the same but I used a super fine clear glitter.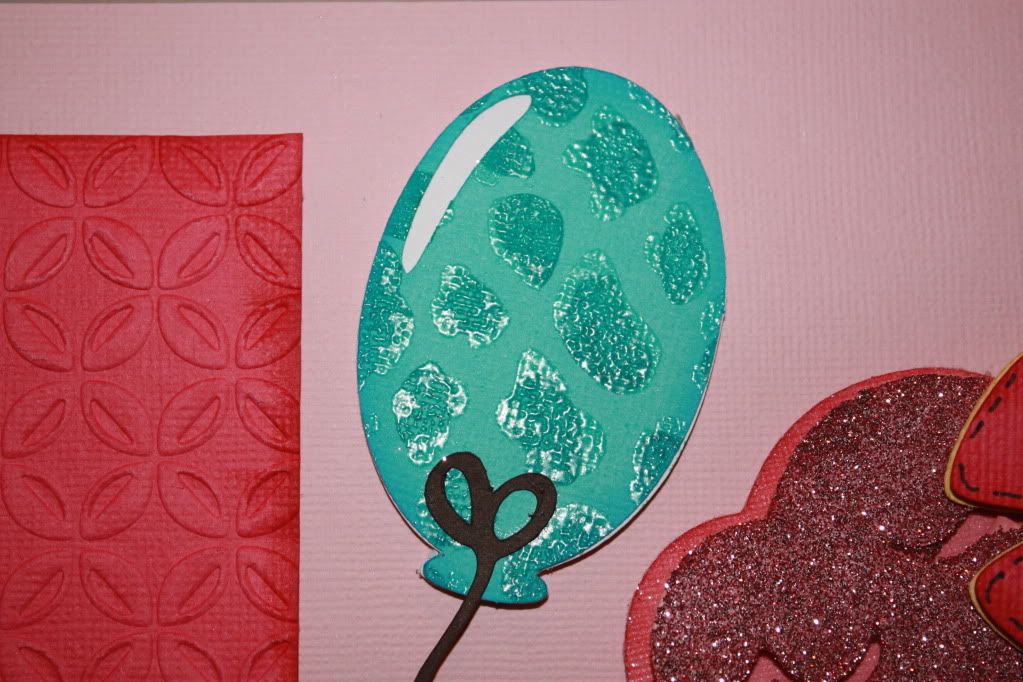 So for the balloons, I used a PBD leopard background stamp (a two step stamp) for the pattern. I first stamped the first layer in a like color tone to the paper. Once dry I stamped the second layer with versa mark ink and than applied fine embossing powder and used my heat gun to set. I love a good heat embossed accent.
For the photo mats I wanted to make them pop a little so I inked the edges and sent them all through the cuttlebug with the same embossing folder. One of the photo mats had a little bit of ribbon that was also supplied in the kit materials.
I hope you like the layout--and go check them out--they have TONS of fun layouts and if you like scrapbooking and are sort on time you can get a whole scrapbook for about $72 and say 10 hours of putting them all together--for a priceless gift or memory book--I think its a great deal!
Remember to leave those comments for your chance to win one of the CTMH stamp sets. Today counts for double.
Make it a great one-