It's Thursday, the First of March and it is hot in Dallas--I am talking almost air conditioner warm--I will not complain as it could be so much worse.
Today I have a quick project I think everyone could use. I love personalised stationary--high quality paper in great colors. The kind where ink just sits on top of the paper. Well I have been tossing the idea around and this is my first attempt
This is a simple kraft card and envelope. You all know how much I love heat embossing and I wanted something simple--while having a wow factor.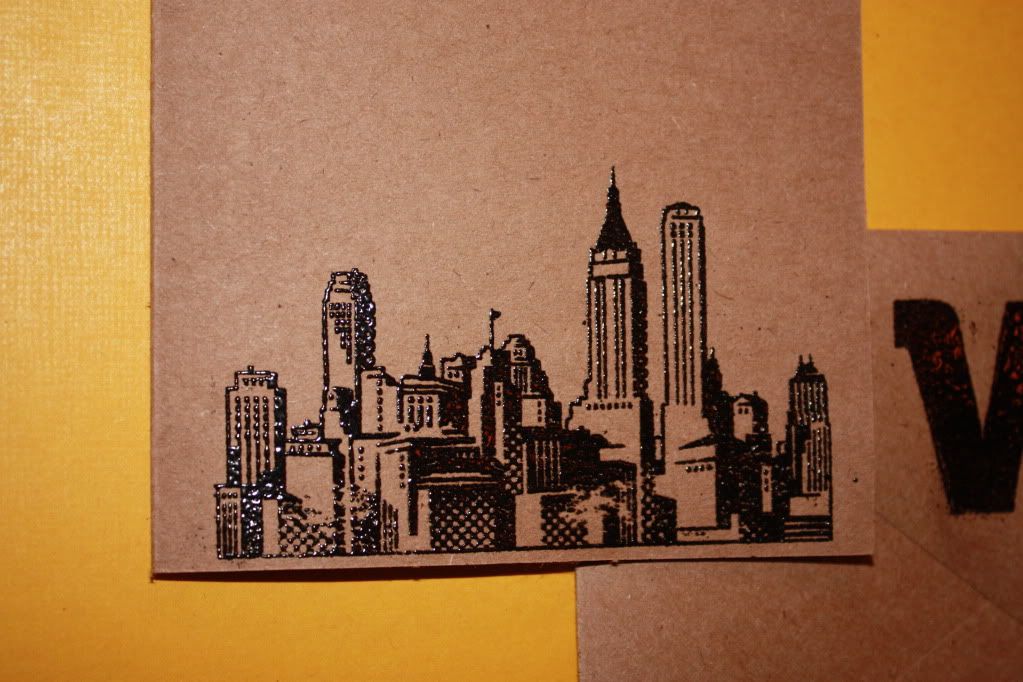 This stamp is from CTMH and is called Super Powers (C1485) I love this city skyline.
I used versa mark ink and black CTMH embossing powder.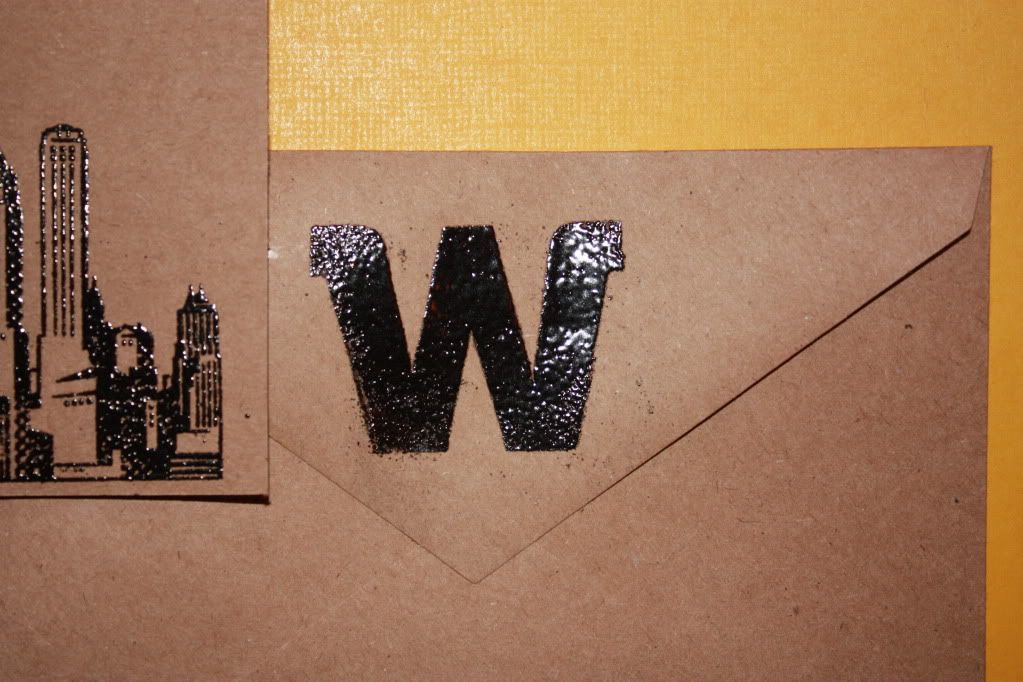 I used a simple W stamp for the monogram on the envelope. To get that super gloss effect you heat emboss once, cover in powder again, then heat a second time--you get super coverage and a nice wet glossy look.
So we only have until Sunday at midnight to leave comments for the weekly give away (this week its a Rock the Block package from CTMH) and of course the Cricut Imagine give away winner to announced Monday the 5th! It is all ready for it's new home, the shipping slip is filled out and all I have to do is finish with the address and take it to Fed Ex.
Friday is Fun Fold Friday--I will have another fun fold for you to put in your crafting back pocket! Next Monday, along with the winners, I am going to announce the new line up for ScrapGuy--you all have given great feed back and have really helped me refine this blog---Thanks so much--y'all are awesome!
Make it a great one-