Well it's Monday and I am just getting connected to the Internet on this trip overseas--Being budget aware I picked a few new hotels to stay in and well--not all of them have Internet let alone WIFI. I am currently in Milan! The food is great, weather is cool, and the history is rich. Here are a few pics of the DOMO. This is less than a half block from my hotel--so my location is good but the Internet not! I have to say I was a little taken back when the walls of the entire hotel are covered in fabric--Crazy I know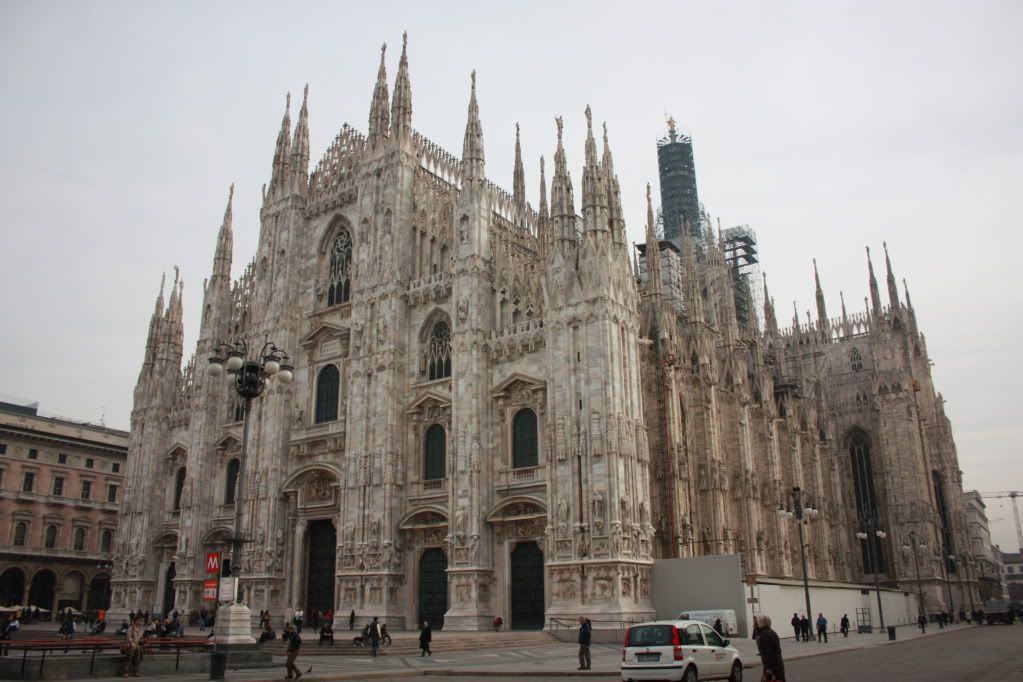 There is some restoration going on and not even the DOMO can escape advertising!
So I am off to Spain on Tuesday for a couple of days than round it out in London! There are more pics to come but wanted to make sure to remind you all to leave those comments for the weekly give away.
Make it a great one-