After an amazing trip to Europe I am home and back to normal. Normal is all relative!
So I was in my craft room for the first time in a while and have got some cool things to share this week.
Today I want to encourage you all to head over to Pink By Design Stamps for a very cool Spring Blog Hop.
So here are a couple of pictures from my last stop London where Crafting seemed to find me!
I do love me some ribbon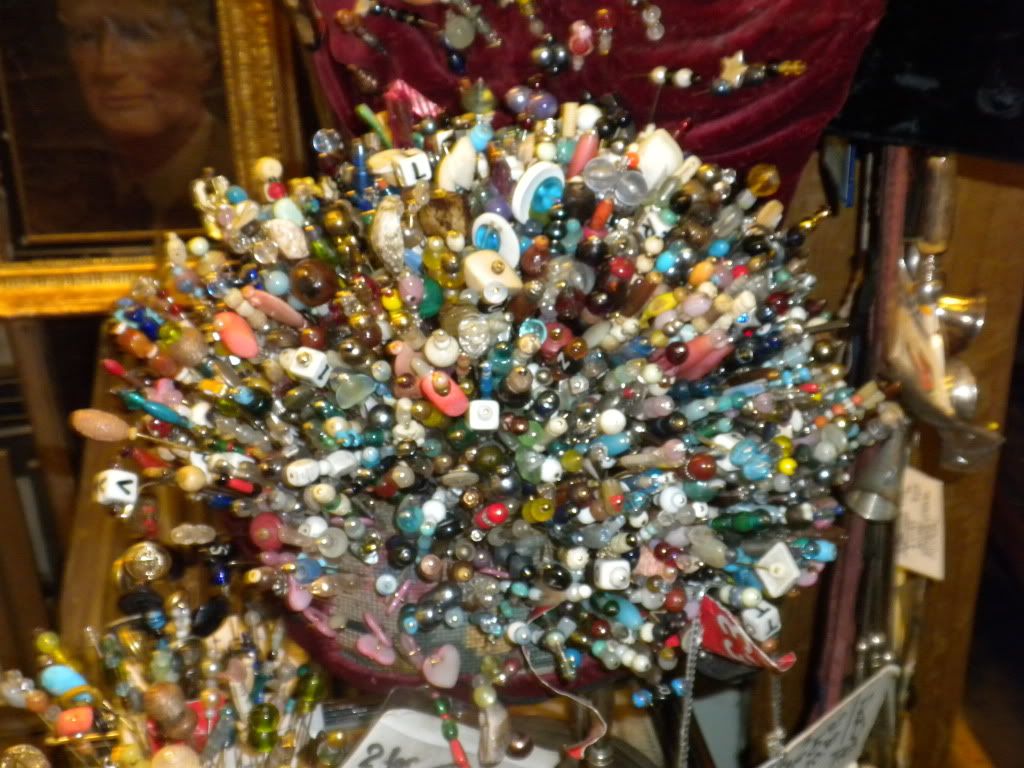 I just loved this arrangement of hat pins.
OK back to paper crafts on Tuesday--remember to check out the PBD blog hop and we will see you back here on Tuesday!
Make it a great one-