Well this week has been crazy with customer appointments, the election, and a Board of Directors meeting at work--seems every minute is just jammed packed.
I need a little creative break so I made a simple Thanksgiving card.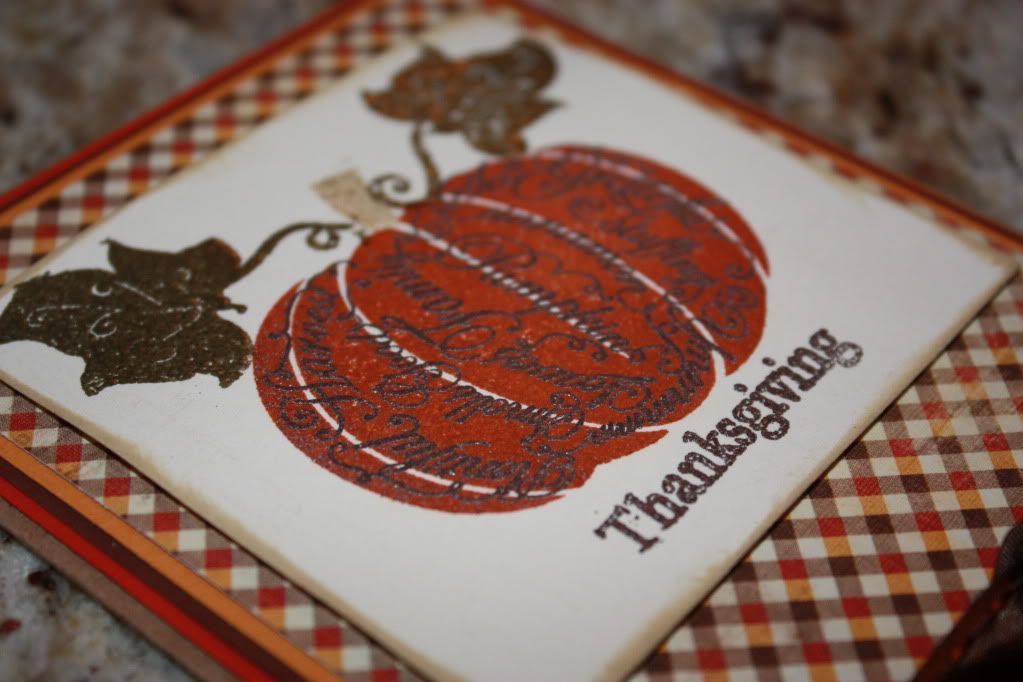 Card base is a simple A2 card from Kraft paper. I cut all the layers all at once and then trimmed them down--still all stacked removing the bottom layer each time--this way you get perfect fitting layers each time. I used my all time top pick ribbon from Joann's that I buy multiple spools of each time because I use it so much. I tied a simple knot nothing fancy.
The stamp is from CTMH and in the current idea book-I stamped the base of the pumpkin then used versamark ink and brown embossing powder to second step the pumpkin. I also used the same brown to emboss the 'Thanksgivin'. I used a moss green powder to accent the leaves and vine .
This would make a perfect thank you card for someone who has invited you to the big turkey dinner!
Make it a great one-