Well it's only the second but I am on track to keep my crafting up this year. I love simple cards and with Valentine's Day coming up in a few weeks thought I would just get a jump on my least favorite holiday of them all. It's not that I hate the idea of the day because I am single but rather the color combos limit me to some degree.
This card was easy as well as using a cartridge I have not used in I am not sure how long.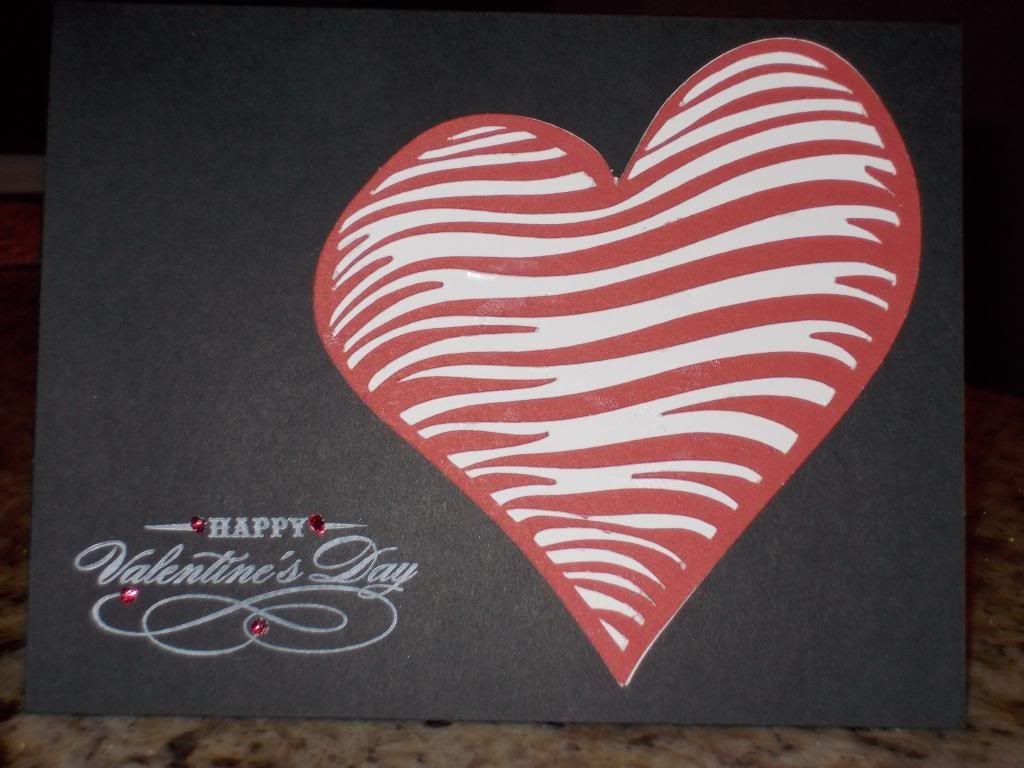 The cut was done at 4" and is from the Love Struck Seasonal Cricut Cartridge.
The Stamped Sentiment is from CTMH Mad About You Set (S1112) which is a SOTM from last year.
I used CTMH Red Glitz to accent the stamp (Z1484)
I also used the SU White Craft ink pad.
Hope your year is off to a great start. I am headed back to work today so wish me luck--I am sure it is going to be more fun than I think I can handle.
Make it a great one-
Bryan