Hello there! Hope your week is off to a great start. I just wanted to share with you a great club, and I am not one that is big on the clubs (unless we are talking about COSTCO!) Club s.e.i is a great deal--6 months a year they have a scrapbook based club kit and the other 6 months is more of a card making kit. The video walks you through what an average kit may have in it. Best part about the club is you have the option not to take the kit for the month!!! If only Sony and Columbia House would make it this easy!
The below picture is the Feburary preview from the website (www.shopsei.com)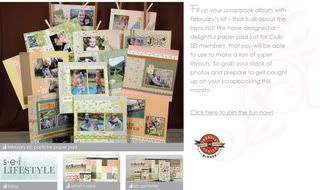 And here is a March preview I took at CHA--this one is a must have!!!! I am not even a card maker and I am excited about it!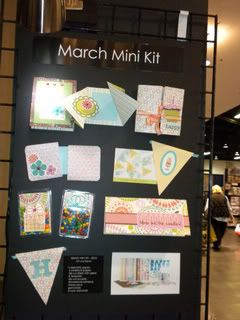 There are added benefits such as club exclusive specials and discounts as well as a free tote bad when you join. You also have the option to pick only the page or card kits--I of course went full tilt and signed up for both!
Come back later this week to see the mini album project from the September kit from the video!
So glad you came by today! Check out the website where you can explore past kits to get a great idea how much your going to enjoy being a part of Club s.e.i!
Bryan