Happy Monday! This weekend was jammed full of prep work for my upcoming trip to Asia for work. More on that in the coming weeks!
Today's card is super simple and very inexpensive to make! Total cost was 1.00 since I used paper I already had I only purchased these very cute chipboard sticker letters at Target--total 1.07 with tax! I love a deal.
The base color is one that is a shadow color in the printed paper as is the yellow base of the letters--I used a Fiskers punch to create the layered border. The fist layer is a blue accent, then the pattern paper is from a basic grey stack I purchased at Michael's (I used the photo mat stack) then Layered in the base color again. The card is a standard 6 1/2 by 4 1/4. Inked all the edges and called it good!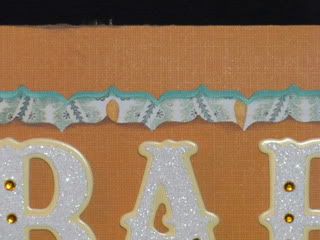 On the inside I used a strip of the patterned paper on the bottom and cut a Top Note shape from Song Bird Cricut Cartridge(cut in standard and in shadow)--here I stamped 'congratulations' in a burnt brown and added bling in the same golden color around the words, inked the edges! used my ATG gun to stick it all down. It was that simple.
Thanks for stopping in--leave those comments and let me know what you think!
Bryan