OK--so we are half way through the week and it has been SUPER CRAZY! Among all the craziness I have been juggling, I thought I could throw this card together and be done with a project-no issues! WRONG!!!!
My first attemp was a failure! I am talking it looks like my youngest neice (who is 6) made it in arts and crafts--It would have been the most beautiful card in the world if she had--but it was my handy work and I was not happy
Here is try one!
And here is the second time--which I really love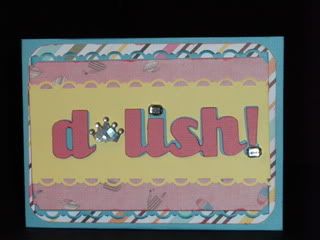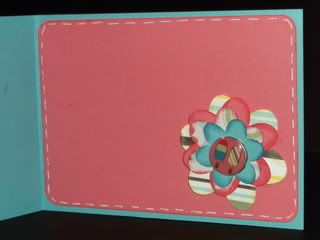 Funny thing is, that it took me the same amount of time to do both! I used the SU sale-abrations edge punch and some card stock I had on hand--the icecream pop paper on the front of the card was left over from one of my staffs craft moments. I rememberd I had bought these fun brads at Target years ago and they went perfect to put in the center of the flower on the inside. I used the exact same key on the cricut in different functions for this card--talk about easy!!
thansk for stopping in-
Bryan