Happy Friday! We made it through one more week and the weather here in Dallas is AMAZING!!!!! I forgot how nice the sun feels on my balding forehead when my sunroof is open!
Well today's card is using Cricut Graphically Speaking, A striped sheet of SEI paper from Christmas, a sheet of clouds from the SU sale-a-brations 6x6 pad, 1 12x12 sheet of red card stock, and some very shiny paper!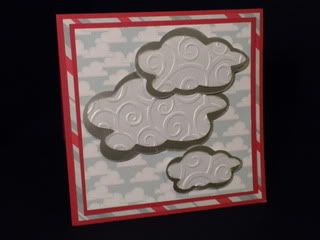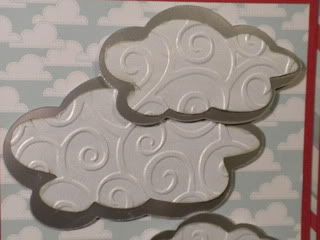 The card measures 5 1/4 x 5 1/4 and the outside layers are graduated by 1/4" from layer to layer. I cut the clouds from shiny silver and glimmer white paper using the clouds on Graphically Speaking. This cut is interesting as it comes off in two pcs--an outline and a center--I used the center and ran it through the Cuddlebug with Divine Swirls (a trusty go to folder). I shadowed the clouds with shiny silver paper. I used two different thicknesses of foam squares to make the clouds look like they are floating!
The inside has it's own set of surprises!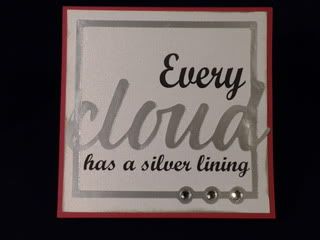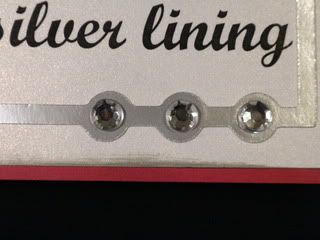 I cut the word art at 4 1/2". I (should say we as it took a village) used a computer program to place the words so they would print right where I wanted them. I used a number of pcs of paper--but the end result was worth it! I added a couple of gems for bling and Bang! Presto! Wow! You have yourself a card!
Thanks for stopping by-
Bryan