Well it's Friday and I have Part 2 of the Quick Creative Gift--WITH VIDEO!! My editing skills are getting better so I am pretty happy with this one.
On Wednesday I posted some cards from Michael's that I did some alterations to and toady I am going to show you how to make a box for the A2 cards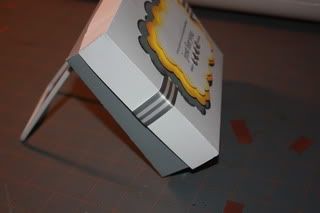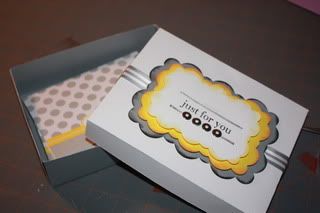 Here is the VIDEO that goes with it:
As promised here are to core measurements for the box
Box Base (bottom) is 7 3/4" by 9" and scored at 1 1/2" on each side
Box Lid (top) is 6 7/8" by 8 1/8" and sorced at 1" on each side
Don't forget to leave comments as the Juke Box could be yours!!
I will post the May Calendar on Saturday, Sunday I will announce the winner of the Juke Box as well as let you know what I have planned for next week--and trust me you will want to make sure you are a part of it!