Thursday is one day closer to the three day weekend! I like that!
So I found a few minutes to pull this single page layout together--the tie and shirt collar are from Designers Calendar.
I cut it in white and then cut a bit of pattern paper for the tie.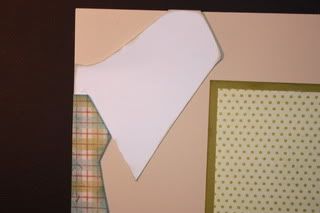 I made some very simple photo mats from the scraps of paper used in the cards earlier this week. I love it when you can use almost the whole sheet of paper!
To finish it off I had a strip of paper with ties and high gloss UV printing that I put along the bottom of the paper--this came from the DCVW man stack as well. Waist not want not!!!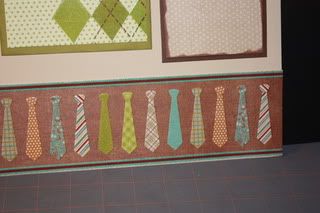 This could be a great layout to showcase pictures taken of the kids with dad on Father's Day before heading off to church or the next time everyone has to get all dressed up!
Hope you all have a wonderful day!