Yeah it's Friday and it's a three day weekend! I am so excited to have a long weekend what to do with that extra day! Trust me when I say I have plenty to do--laundry, cleaning, some crafting, catch up on emails...............
Today I have another layout, this one is a two page. I used Cricut Holiday Cakes for the banners and the frame came from the Mother's Day seasonal cartridge--yes you can use it for other things besides Mother's Day! I have used some of the same papers from a couple cards from this past week--these all came from Michael's.
Page 1 Details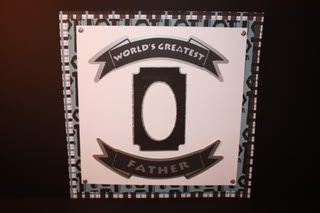 I used a triple mat look with a solid white top layer.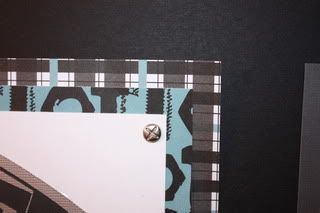 I think this helps pop the frame and banners. When I attached the frame to the paper I left one long side open so a picture could be inserted with out to much trouble. I used the same embossing technique I used earlier this week with the wood grain stamp and the Tim Holtz Distressed Embossing Powder.
(this picture really shows the nice contrast this technique provides!)
Page 2 Details:
There are three photo mats which will hold up to a 3x5 photo which is the size of the smaller of the two mats. I used a number of different papers on this page and the diamond embossing plate makes the cut again!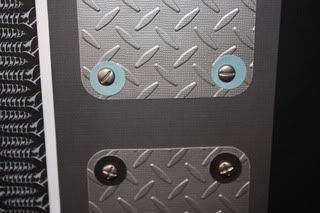 I used some brads from Hobby Lobby that look like screw heads and used a small circle punch to make 'washers'. I really like how this turned out and I really like that you have multiple ways you can use the second page--if you flip it 90 degrees you can use vertical photos and you get similar results.
If the preview on Cricut.com tells me anything--it says there may be a cart coming with tools which would also be perfect for this paper. You could use it to make a Handy Manny page for a little boy. How about to capture them memories of a home improvement project or building a tree/play house!
Well that is all I have for today. Before the week is over, I want to thank all the new followers that have signed on and all of you that keep coming back! I am so lucky to have such wonderful crafting friends!
I will have post this weekend that will be focused on the holiday so make sure you check it out. If your traveling--please be safe on your journeys. While we remember those who gave their lives for our country, let us not forget the men and women who are serving now! We live in such a great nation--we are not perfect but we are blessed to live in this great nation!
Have a great weekend!